MARCH MINUTES RELEASED
APRIL 5 MEETING ANNOUNCEMENT
The April 5 meeting is at 7PM at the Argonne Library on Argonne Road in Spokane Valley.
"Have you ever wanted to go on DXpedition that did not involve freezing to death or sleeping in tents on a rock. Bengt will describe a trip that many in our club could take and your spouses may want to join you."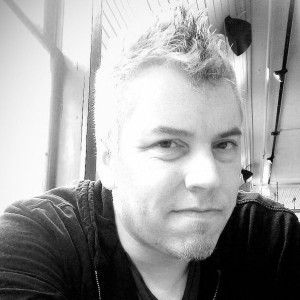 Bengt-Erik Norum (K7ADD) – DXing (Special Speaker)
He presented at the International DX Convention last April entitled "First Time DXpedition Experience". I (Mel N7GCO) attended this presentation and it was excellent. He went to North Cook Islands as E51AMF in January 2017.
After many years at Microsoft, Bengt currently serves as the Vice President of Oracle.
MARCH 1, 2018 MEETING RECAP
by Randy Crews W7TJ, President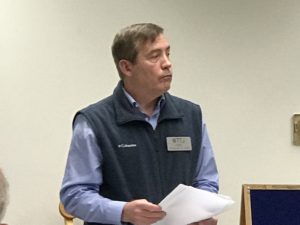 Vice President Mel Ming (N7GCO) gave an outstanding presentation on his station and Gary Swartout's (K7GS) in addition to just about every DX information source one could imagine including many on-line sites for DX spotting.

.

Mel's station has antennas for all bands at his 5 acre QTH plus complete "one touch" control for efficient operation.

.

Gary's station is a classic example of making the most out of a small city lot and thru dedication and perseverance has achieved an impressive lineup of awards – both DX and Contesting. Great Examples!

.

The two SDXA Constitutional Amendments needed 66% to pass, but only 62.5% were in favor, so both were not approved.
CONTEST 8 OF 10: CQ WPX SSB March 24-25, 2018
(It starts at 5 pm Friday and ends at 5 pm Sunday local time; remember that Daylight Savings time starts on March 11; logs due within 5 days!)

This contest is the eighth in the ten contest adventure between the leading Northwest DX and contesting clubs:
Spokane DX Association (SDXA)
Western Washington DX Club (WWDXC) – Seattle
Willamette Valley DX Club (WVDXC) – Portland
Orca DX and Contesting Club – Vancouver, BC, Canada
Idaho DX Association (IDXA) – Lewiston, ID.
British Columbia DX Club – Vancouver, BC, Canada
Each season, the accumulated contest points made by members are tallied to see which club makes the most points from its members over the ten contests. The contest season starts in September and ends in July.
The ten contests are (in order):
CQ ww dx rtty Sept 23-24, 2017 finished
CQ ww dx ssb Oct 28-29, 2017 finished
CQ ww dx cw Nov 25-26, 2017 finished
ARRL rtty roundup Jan 6-7, 2018 finished
CQ wpx rtty Feb 10-12, 2018 finished
ARRL DX CW February 17-18, 2018 finished
ARRL DX SSB March 3-4, 2018 finished

CQ WPX SSB

March 24-25, 2018

CQ WPX CW

May 26-27, 2018

IARU

July 14-15, 2018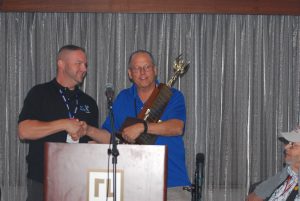 The prize

THE PRESIDENT'S CORNER – March, 2018

by Randy Crews W7TJ

" Ionospheric Equalization"

The arrival of the Spring Equinox on March 20th will usher in tremendous improvements with respect to propagation on North/South paths. Effects will be observed a week prior to this date, the week of, and the week after; regardless of where you are on Earth, there will be 12 hours of daylight. There is also a nice lineup of DXpeditions, including two great contests to exercise your phone skills – the ARRL SSB the first weekend of March, and the CQ WW WPX the last weekend of the month. Whatever your interest, there is enough going on to ease the rigors of the Winter.


We celebrated the 16th year of SDXA at the March 1 meeting with a fabulous white cake, milk, and coffee. Here is a LINK to the story of our beginnings by Lamar WA7LT. (The birthday is really on March 16 so maybe we can celebrate twice?)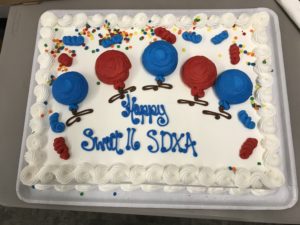 SHOTS OF THE MARCH 1, 2018 MEETING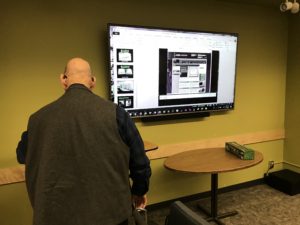 Mel N7GCO giving the presentation on DX tips and a visit to two member's shacks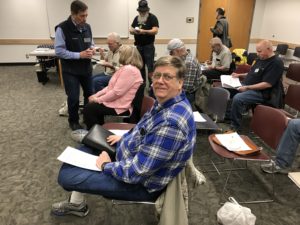 Gordon AA6TQ is gleaming over his recent WAS award while other members in the background eat their SDXA birthday cake.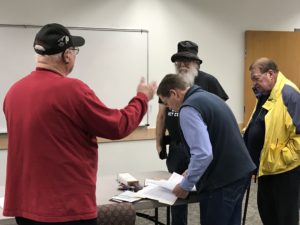 Treasurer Bob N7AU,President Randy W7TJ, Harold AD7QJ, and Gary K7GS discuss the business of the meeting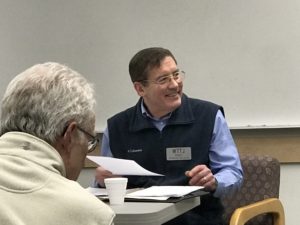 President Randy W7TJ smiling while Gary AD7XG watches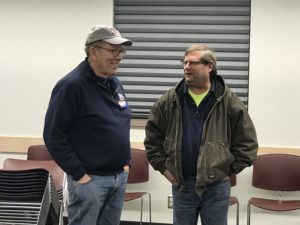 Two of the top Idaho VHFers as well as HF activity: Bob K7TM and Mark W7MEM

COMING IN SEPTEMBER
TO A SDXA MEETING NEAR YOU





SDXA'S PNW DX CHALLENGE CUP SCORES (SO FAR)


Go to this February 24, 2018 LINK

NEW SDXA TRI-FOLD BROCHURE AVAILABLE

Members are urged to print copies of the brochure and distribute to their interested friends or at ham conventions/hamfests/swap meets, etc.


SDXA MEMBER INFORMATION


All members to asked to be certain their contact information is up to date in the SDXA records. A roster of members can be requested from our Secretary Jay Holcomb WA0WWW.

DXPEDITION SOLICITATIONS

ALL DXpedition funding requests are to be in writing to the club PO Box address. Since funding is limited, in this manner, our DXpedition funding committee can give your request the consideration it deserves.


UPCOMING & CURRENT DXPEDITIONS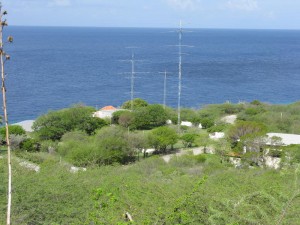 Anyone for Curacao?

These are not the only DXpeditions coming up or currently on so go to this DXPEDITION LINK for more.

AGALEGA & ST. BRANDON – 3B7A
Apr 10 – Apr 24
BAKER ISLAND – KH1
June 1 – June 30
The Baker Island 2018
Commemorative DXpedition
Destination: Baker Island, South Pacific
0°11′41″N 176°28′46″W
IOTA OC-089 GRID AJ10 CQ Zone 31 ITU Zone 61
MOST WANTED LIST (TOP 20) FOR NORTH AMERICA, WEST COAST AS OF FEB 14, 2018
1. Z6 REPUBLIC OF KOSOVO
2. SV/A MOUNT ATHOS
3. FT5/W CROZET ISLAND
4. P5 DPRK (NORTH KOREA)
5. 3Y/B BOUVET ISLAND
6. FT/G GLORIOSO ISLAND
7. YK SYRIA
8. FT5/X KERGUELEN ISLAND
9. BV9P PRATAS ISLAND
10. ZS8 PRINCE EDWARD & MARION ISLANDS
11. BS7H SCARBOROUGH REEF
12. EZ TURKMENISTAN
13. CE0X SAN FELIX ISLANDS
14. T5 SOMALIA
15. PY0T TRINDADE & MARTIM VAZ ISLANDS
16. KH1 BAKER HOWLAND ISLANDS
17. 3B7 AGALEGA & BRANDON ISLANDS
18. VK0M MACQUARIE ISLAND
19. 5A LIBYA
20. YV0 AVES ISLAND

SOLAR ACTIVITY AND PROPAGATION SECTION

This feature is always at the bottom of the web page so I thought I would bring it up top to reintroduce it back to some of you.
For additional info, try this SOLAR LINK for everything you ever wanted to know about the current Sun at the SolarHam site by VE3EN
Link to SPACEWEATHER.COM, a quick source for the daily activity on the sun
Link to NOAA SPACEWEATHER
What is this?
The Miscellaneous Area



SDXA CALENDAR

(#x/y = PNW DX Cup)

2018

Mar 24-25 #8/10 WPX SSB

Apr 5 SDXA Meeting

May 3 SDXA Meeting
May 26-27 #9/10 WPX CW

June 7 SDXA Meeting
July 14-15 #10/10 IARU




JOIN THE SDXA

Regular dues – $20 per person.
Second family member – $10.
Under 19 years of age are free.
DUES LINK.
We accept PayPal too.




NW HAM RADIO CONVENTION & SWAP MEETS

Lynn N7CFO keeps the best listing.




MEMBERSHIP ROSTER ACCESS

Active SDXA members can request a copy by email. Contact Secretary Jay WA0WWW. A simple list of members, and links to their QRZ.com sites, is at the Membership Tab.




LOCAL CARD CHECKERS


Bruce Wade N7ZA



IARC ETHICS & OPER PROCEDURES




OUTSIDE HELP IN ANTENNAS & TOWERS
Recent News
TWO PROPOSED CONSTITUTION AMENDMENTS FAIL


.
CHUCK KI7DG WINS RAC CONTEST


.
GORDON AA6TQ RECEIVES HIS WORKED ALL STATES AWARD


.
SPOKANE HAMFEST 2018 IS ON AGAIN


.
GARY K7GS WINS 2017 SALMON RUN CONTEST PLAQUE


.