ATTENTION: THERE IS A CHANGE OF LOCATION
FOR THE SATURDAY HAMFEST,
PREVIOUSLY SCHEDULED AT
UNIVERSITY HIGH SCHOOL IN SPOKANE VALLEY

Hi All,

Today we were informed by our host at University HIgh School that the Commons area & school would not be available to us this Saturday, September 23. The decision was made by the Spokane Public Schools Superintendent, who is planning a memorial service for the student killed this last week at Freeman High School. We respect the decision.

The event will have the same hours, but will instead be held at Horizon Middle School just south of University High School.

Horizon Middle School
Commons Area
3915 S Pines Rd
Spokane Valley WA
East parking lot (Pines & 40th)
If going south on Pines, turn left on 40th. It is the east parking lot, east entrance.

Please tell as many people as possible about this change of location.

Thanks so much & hope to see you there.
73,

Betsy, N7WRQ
Spokane Hamfest Chairman


SDXA DX 2-METER NET


Tonight's check-ins (September 21) were:

KI7DG CHUCK
K7GS GARY
W7TJ RANDY
K7AWB STEVE
N7AU BOB NET CONTROL
AD7XG GARY
W7MEM MARK
W7GSV BOB

List furnished by Net Control – Bob Lee, N7AU

STARTING THE ANNUAL PNW DX CHALLENGE CUP
CONTEST SEASON THIS WEEKEND
1 OF 10: CQ WW DX RTTY September 23-24, 2017
( Rules LINK)
This is the ten contest adventure between the leading Northwest DX and contesting clubs. These are the participating clubs:
Spokane DX Association (SDXA)
Western Washington DX Club (WWDXC) – Seattle
Willamette Valley DX Club (WVDXC) – Portland
Orca DX and Contesting Club – Vancouver, BC, Canada
Idaho DX Association (IDXA) – Lewiston, ID.
Each season, the accumulated contest points made by members are tallied to see which club makes the most points from its members over the ten contests. The contest season starts in September and ends in July.
The ten contests are (in order):
CQ WW DX RTTY September 23-24, 2017
CQ WW DX SSB October 28-29, 2017
CQ WW DX CW November 25-26, 2017
ARRL RTTY ROUNDUP January 6-7, 2018
CQ WPX RTTY February 11-12, 2018
ARRL DX CW February 17-18, 2018
ARRL DX SSB March 3-4, 2018
CQ WPX SSB March 24-25, 2018
CQ WPX CW May 26-27, 2018
IARU July 14-15, 2018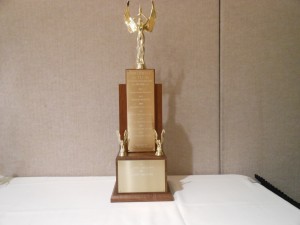 The prize
SPOKANE HAMFEST
SEE CHANGE OF LOCATION
AT THE TOP OF THIS PAGE
SEPTEMBER 23
the biggest annual ham event in Spokane
LINK TO AUGUST 23 UPDATED FLYER CHANGE OF LOCATION NOTICE FROM FLYER LOCATION
ARE YOU CONVENTION STARVED?
DID YOU MISS THE DX CONVENTION IN AUGUST?
ANNOUNCING THE PACIFIC NORTHWEST
VHF SOCIETY'S CONFERENCE
(THAT'S THE PNWVHFS)
MOSES LAKE, WA
OCTOBER 13-14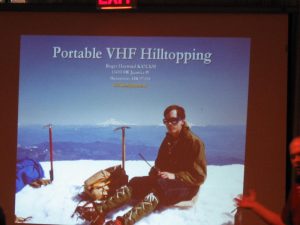 pix from the 2007 conference in Moses Lake



THE SCHEDULE

Oct 13th — Friday

2 pm Hospitality Suite
– Registration
– Bring your show'n tell or demo
6 pm No-host Pizza Dinner

Oct 14th — Saturday


6:00 No-host Breakfast at the hotel
Registration
8:30 Opening Remarks and Introductions
9:00 Building Antennas Jim K7ND
Break
10:00 Zone 2 Road Trip Marshall K5QE
11:00 Antenna Physics: Noise, Temperature Bob Zavrel W7SX
Noon Buffet Lunch – included with registration
1:00 WSJT Discussion
2:00 Society Meeting Pres. Gary WA7BBJ
Officer Reports, Elections Society Directors
Awards Chuck N6KW
2:30 Prize Drawing
3:00 Group Picture Lower Parking Lot
Mini-Flea Market Lower Parking Lot
6:00 No-host Dinner Location TBD

Already we have SEVEN members of SDXA attending.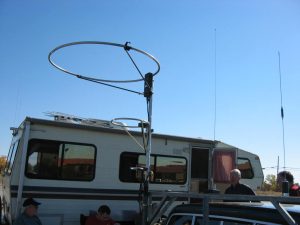 LINK to their website

NOW THAT THE SALMON RUN CONTEST IS OVER,
WHO WON THE SDXA-SPONSORED PLAQUE?

LINK TO SDXA PLAQUE WINNERS
(SINCE DAY ONE)


SDXA sponsors a plaque for the highest score in the following mixed category:

1. Single Operator
2. Operating in the EWA ARRL Section
3. Running Low Power of 100 or less watts
4. Mixed Mode (two or mode modes with a percentage specified in the Rules)

Here are some comments from the Notables:

HAROLD HEPPNER AD7QJ – SDXA MEMBER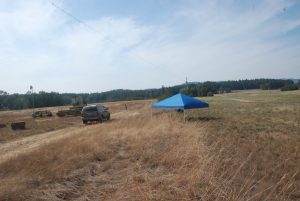 Washington County Expedition
Single operator, Single transmitter (EXP-SOST)
Mode: Phone
I'm sitting on the SPO-STE county line. One end of the antenna is in a tree in Spokane county and the other attached to a temporary pole in Stevens county; the balun is hanging from the pole behind the pop-up.
20 counties and 6 states plus a bonus for working W7DX.
Conditions were bad, score is 4556
Harold AD7QJ
RANDY FOLTZ K7TQ & JAY HOLCOMB WA0WWW – BOTH SDXA MEMBERS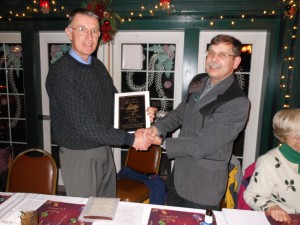 Jay, WA0WWW, and I successfully put 20 WA counties on the air. The good part was that we exceeded our 2015 QSO count of 500 Qs with a heafty 604 Qs. The not so good part of that was our mult count was way down so we came in with a final score less than in 2015. This time our score was 95,224.
Gary, K7GS, caught us in Stevens on 20 and 40 then again in Pend Oreille on 20. Jay was at the key and got Gary to QSY to 40 in Stevens. Great move, Gary. We didn't hear any other SDXA calls. Thanks to all who tried to work us. 40 m during the day was a giant wasteland. We tried it almost every 15 to 25 minutes after the hour for at least a few minutes, but got nothing until the sun went down. By then 20 was nearly dead. It was a fun time for both Jay and I.
Full story and pictures at this RANDY & JAY LINK.
Randy F and Jay H
MICHAEL "DINK" DINKELMAN N7WA – WWDXC MEMBER
Call: W7DX
Operator(s): N7BV N7ZG W7UDH N7WA
Station: W7DX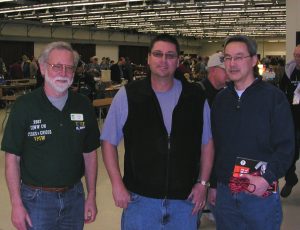 left to right: Jim K7WA, Dink N7WA, & Daniel W7WA
Class: Unlimited HP
Summary:
Band CW Qs Ph Qs Dig Qs
—————————-
160: 0 0 0
80: 95 96 3
40: 220 104 10
20: 383 647 66
15: 27 8 0
10: 1 0 0
6: 0 0 0
2: 0 0 0
—————————-
Total: 726 855 79 Mults = 98 Total Score = 403,956
Club: Western Washington DX Club
Comments:
This was a three station Unlimited operation from three different counties (one for each mode). I hope you actually copied the county for each mode instead of using the log pre-fill. Sounds like some people got confused.
Conditions sucked, but I think too many people gave up on 15M. I went to 15M a lot (even 10M). Whenever I went there, there usually a few people and they were usually quite readable. They ranged from locals to the east coast. Sunday was like the Sweepstakes "Sunday Grind". Just call into the wind and sometimes something came back to wake you up.
There were challenges in getting three stations networked together over the internet. Only the CW station was able to see the other two. SSB and RTTY couldn't see each other's logs or send Talk messages.
I really tried hard for the mobiles. Every time one was spotted, I would do a look-see. Weaker than well water if they could be heard at all. Fortunately, they did seem to be working others outside the state.
My thanks to my partners in this endeavor (N7BV and N7ZG). Sometimes it was really boring, but they stayed BIC. My thanks to W7UDH for coming over and sitting in my chair for a few hours.
cheers
dink, n7wa
__._,_.___

BOB LEE N7AU WINS PLAQUE
IN 2017 CQ 160 METER CONTEST

According to the August 2017 issue of CQ Magazine (page 18), Bob N7AU got the highest SSB non-assisted SSB score in Zone 3 with 51,813 points from 394 QSOs with 51 W/VE multipliers and 6 countries. He also had the top score in that category from Washington State.
Gary K7OX had the highest Washington state score in the CW assisted category with 105,577 points from 517 QSOs, 54 W/VE multipliers, and 17 countries
QUICK REVIEW OF SEPTEMBER 7 MEETING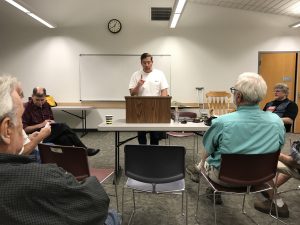 Randy W7TJ gave a presentation on the future of the organization. SDXA has about 44 members, but very few attend meetings or volunteer to help the organization grow. He suggested some changes to the Constitution which would make it mandatory for all members (there are exceptions) to help in one or more ways. A panel of volunteers was organized to meet later to suggest changes to the constitution.

If adopted, Active paid members will be REQUIRED to participate in one or several of these categories YEARLY along with attending at least 6 meetings per year and current with respect to dues (categories may be added):

1. Serve as an officer
2. Serve on a club event committee
3. Put on or contribute to putting on a club presentation
4. Host the Club DX Net
5. Host or participate in a Club member antenna party
6. Assist or serve as the Club Webmaster
7. Go on a DXpedition or operate from a unique remote QTH
8. Participate in a Club Event (Field Day etc.) [The Annual Picnic does not count unless hosted]
9. Host a Contest at your QTH
10. Contribute a contest score to the Club's Efforts
11. Serve as a DX Chairman or Contest Chairman
12. Serve as an Awards Chairman (DX Card Checking)

More information will be provided at the October 5 meeting. Thanks Randy for the positive suggestions.


K7HPT IS UP AND RUNNING


Mark K7HPT had a problem with his SteppIR DB18 antenna so it was taken down and checked out. It may have been tarnished pins on some of the internal connections. Anyway, its up again and working. Mark can now continue to progress towards his first DXCC award. A previous article on taking down his antenna is in the Recent News section at the bottom of this page.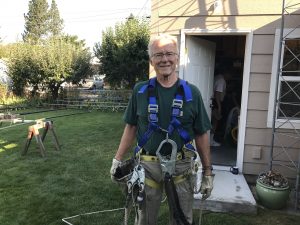 Tower climber Gary AD7XG ready to rock n' roll up the tower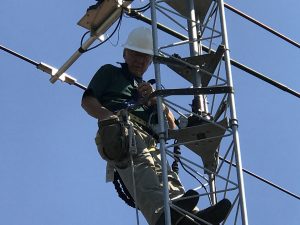 Gary on the tower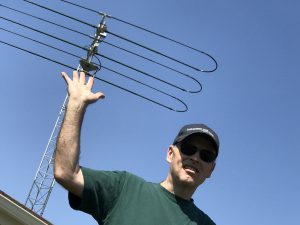 Mark holding the DB18 up with one finger or is it two?

SDXA HAS NEW QSL CARD CHECKER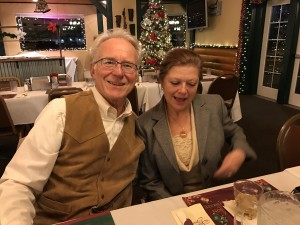 GARY BYTNAR AD7XG

(Shown with wife Svetlana at a recent Awards Banquet)
Gary can be reached at (provided by the ARRL):
Gary Bytnar, AD7XG
26450 Steret Road N.
Davenport WA 99122
Day Phone: (509) 725-0059
ad7xg@arrl.net
BRUCE WADE N7ZA BECOMES EWA CARD CHECKER
Both Gary and Bruce can check DXCC, WAS, VUCC, and WAC awards for the ARRL. 160 meter DXCC cards must be checked by a card checker who has gotten their own 160 meter DXCC award. Neither of these men have that yet.
QRV?

From Mid-September to early November, propagation/DX/Contesting is just at a "Tenor" in the Northern Hemisphere with October probably the best Month. Starting with the Salmon Run Contest (Sept 16-17), and the end-of-Month CQ WW RTTY, there are 4 major multi-op DXpeditions that will be QRV the last two weeks of September: HC8, FP, A25, and 5T.

October shifts into high gear with Multi-operator operations from both VK9s, S9, several from S2, culminating with operations late in the Month from 5L and VK9M in addition to many smaller DXpeditions. Every weekend in October contains contests in preperation for the month end CQWW SSB; Oceania, Scandinavian, RSGB, and worked all Germany.

Everyone should take advantage of the good WX and utilize the resources in the Club to ready antennas…..especially on the low bands.

Randy
W7TJ

Editor's note: Here are links to get more information on Randy's listing:


MEET YOUR OFFICERS


OFFICERS'S LINK





Incidentally, the elections are held at the November meeting.


SOLAR ACTIVITY AND PROPAGATION SECTION


This feature is always at the bottom of the web page so I thought I would bring it up top to reintroduce it back to some of you.
For additional info, try this SOLAR LINK for everything you ever wanted to know about the current Sun at the SolarHam site by VE3EN
Link to SPACEWEATHER.COM, a quick source for the daily activity on the sun
Link to NOAA SPACEWEATHER
What is this?
The Latest News



SDXA CALENDAR

(#x/y = PNW DX Cup)

2017

Sept 21 SDXA DX Net
Sept 23 Spokane Hamfest
Sept 23-24 #1/10 CQ RTTY
Oct 5 SDXA Meeting
Oct 14 PNWVHFS Conf
Oct 19 SDXA DX Net
Oct 28-29 #2/10 CQ SSB
Nov 2 SDXA Meeting
Nov 16 SDXA DX Net
Nov 25-26 #3/10 CQ CW
Dec 7 SDXA Banquet
Dec 21 SDXA DX Net

2018
Jan 4 SDXA Meeting
Jan 6-7 #4/10 ARRL RTTY
Feb 1 SDXA Meeting
Feb 11-12 #5/10 WPX RTTY
Feb 17-18 #6/10 ARRL CW
Mar 1 SDXA Meeting
Mar 3-4 #7/10 ARRL SSB
Mar 24-25 #8/10 WPX SSB
Apr 5 SDXA Meeting
May 3 SDXA Meeting
May 26-27 #9/10 WPX CW
June 7 SDXA Meeting
July 14-15 #10/10 IARU




JOIN THE SDXA

Regular dues – $20 per person.
Second family member – $10.
Under 19 years of age are free.
DUES LINK.
We accept PayPal too.




WANT TO ATTEND A NW HAM RADIO CONVENTION OR SWAP MEET?

Lynn N7CFO keeps the best listing.




MEMBERSHIP ROSTER ACCESS

Active SDXA members can request a copy by email. Contact Secretary Jay WA0WWW. A simple list of members, and links to their QRZ.com sites, is at the Membership Tab.




LOCAL CARD CHECKERS


Bruce Wade N7ZA



IARC ETHICS & OPERATING PROCEDURES






DX NEWS LINKS

by Randy W7TJ

1. DX WORLD.NET
2. ANNOUNCED DX OPERATIONS
3. DX SUMMIT
4. I2MQP DX NEWS
5. DXCOFFEE
6. DXER.ORG (Lone Star DX)
7. DXWATCH.COM
8. DAILY DX
9. DXMAPS




CONTESTING LINKS

There are a lot of links to contesting activities in the DX/Contesting drop down menu above the 24-hour clock on the right of this page. But here are a couple of the best.
1. WA7BNM
2. CONTESTING.COM




SDXA MEDIA LIBRARY




INTERNET ENTITY PRONOUNCER

How do you pronounce a DX entity's name? Here is a link to the pronouncing. There is also a audio link to a human voice saying the entity's name correctly. This authority is the 3rd edition Merriam Webster Geographical Dictionary. Covering only legitimate countries, it does not cover non-country ARRL entities.
More Information




HAM RADIO EQUIPMENT REVIEWS

eHAM.net
More Information




HAVE A RECENT AWARD?

Steve K7AWB- ARRL Honor Roll


Randy K7TQ receives thanks from the SDXA for chairing the 2017 PNW DX Convention in Spokane

If you have achieved a recent, important award, let us know so we can publicize it. Photos appreciated.
Send to: stetrekve at arrl.net
Recent News
CLUBLOG – NA WEST COAST – MOST WANTED LIST -AUGUST 24, 2017


ATTENTION: THERE IS A CHANGE OF LOCATION FOR THE SATURDAY HAMFEST, PREVIOUSLY SCHEDULED AT UNIVERSITY HIGH SCHOOL IN SPOKANE VALLEY Hi All, Today we were informed by our host at University HIgh School that the Commons area & school would not be available to us this Saturday, September 23. The decision was made by the […]
THE 2017 PNW DX CONVENTION IN SPOKANE


.
HAMS HELPING HAMS AT K7HPT


.
STEPHEN SALA K7AWB CELEBRATES HIS 60TH HAM RADIO ANNIVERSARY


.
2017 SDXA SUMMER PICNIC AT SHADLE PARK


.