CLUBLOG
NA WEST COAST – MOST WANTED LIST
1. SV/A MOUNT ATHOS
2. FT5/W CROZET ISLAND
3. P5 DPRK (NORTH KOREA)
4. 3Y/B BOUVET ISLAND
5. FT/G GLORIOSO ISLAND
6. YK SYRIA
7. EZ TURKMENISTAN
8. FT5/X KERGUELEN ISLAND
9. ZS8 PRINCE EDWARD & MARION ISLANDS
10. BV9P PRATAS ISLAND
11. BS7H SCARBOROUGH REEF
12. T5 SOMALIA
13. 5A LIBYA
14. CE0X SAN FELIX ISLANDS
15. PY0T TRINDADE & MARTIM VAZ ISLANDS
16. 3A MONACO
17. VK0M MACQUARIE ISLAND
18. E4 PALESTINE
19. AP PAKISTAN
20. KH1 BAKER HOWLAND ISLANDS

THE 2016-2017 SEASON OF THE
PNW CHALLENGE CUP CONTESTS IS DONE
NOW THE AWARDING OF THE TROPHY
AT THE CONVENTION BANQUET
SATURDAY NIGHT, AUGUST 5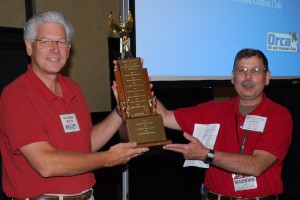 LINK

to Challenge Cup information

WHAT? YOU ASK, "WHAT CONVENTION?"

It's the PNW DX Convention in Spokane, an annual event that rotates between the Western Washington DX Club (WWDXC) in Seattle, The Willamette Valley DX Club (WVDXC) in Portland, the Orca DX & Contest Club (Orca DXCC) in Vancouver, BC and us – the Spokane DX Association (SDXA)
This year it is SDXA's turn, in conjunction with the Idaho DX Association (IDXA)
Unfamiliar with the IDXA?
Here is their website LINK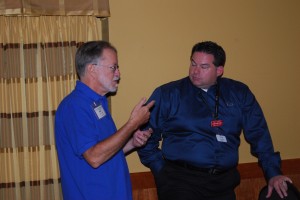 Mr. Ham Radio Ward Silver N0AX and Ray Novak N9JA from ICOM at a previous DX convention
It's our third convention in Spokane – there is a great lineup of professional and expert amateurs speaking on current topics

If you miss this one, you will be 4 years older when the next one returns to Spokane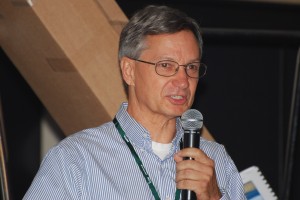 Geoff Howard W0CG, PJ2DX, & PJ2T speaking at a previous DX convention – Geoff will be speaking again this year
See the additional article below which has a link to the separate CONVENTION WEBSITE

QST QST QST QST
2017 DX CONVENTION IN SPOKANE
AUGUST 4-6
PROGRAM SPEAKERS BIOGRAPHIES ARE AT THE CONVENTION WEBSITE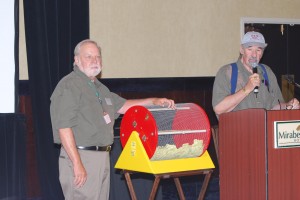 Operating the Drum, Convention Chairperson Gary Elliott K7OX (left side) and Wilse Morgan WX7P (SK) announce the winners at the 2009 convention in Spokane Valley; Our Canadian friends took the big prizes up north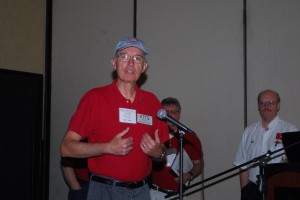 2017 Convention Chairperson Randy Foltz K7TQ directing the 2013 Convention

.
THE 2017 SPEAKERS
Rick Roderick, K5UR
(President of the ARRL), "The DXCC Program"
Jay Townsend, WS7I
, "Remote RTTY Contesting From W4AAW"
Dick Frey, K4XU
, "Why the 7QP Works"
Geoff Howard, W0GC
, "Postcards From PJ2T"
Dan Ransom, K7MM
, "QRP Dxing and Contesting"
Carl Luetzelschwab, K9LA
, "How To Overcome The Anticipated Low Solar Minimum"
Al Rovner, K7AR
, "One Man Expedition to Austral Islands"
Sat Dinner Banquet – Speaker: Tom Taormina, K5RC
Topic: "Honey, I Want One Like This: The Journey from Hobby To Obsession"
Sunday Breakfast Buffet – Speaker: Ed Muns, W0YK and P49X
Topic: "P49X DXing From The Southern Caribbean"
Here is a LINK TO THE OFFICIAL CONVENTION WEBSITE showing the complete schedule, attendees, registration and hotel information, and door and raffle prizes.

NEW SDXA TREASURER
MEET BOB LEE N7AU

His term starts now and ends with calendar year 2017; Bob is also our Net Control for the SDXA DX Net on 145.25 MHz the 3rd Thurday of each month at 7 pm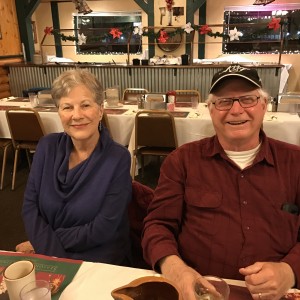 Bob and his wife Diane at the
SDXA Awards Banquet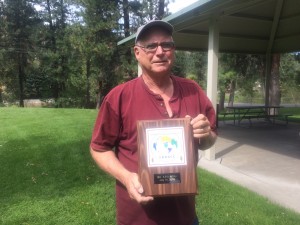 Bob shows off his plaque for the 5BDXCC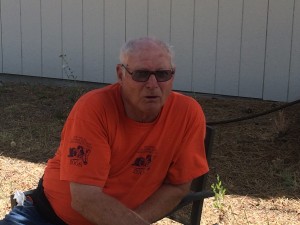 Bob helping take down the towers at WA7LT's

REVISED JUNE 2017 MINUTES RELEASED
REVISED MINUTES LINK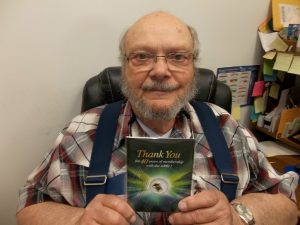 CHUCK KI7DG RECEIVES ARRL
40 CONTINUOUS YEARS PIN



Congratulations Chuck!



SPOKANE HAMFEST
UNIVERSITY HIGH SCHOOL
SEPTEMBER 23
HAMFEST LINK


2017 7QP RESULTS ANNOUNCED
7QP LINK



Pat Murphy N7UVH from Post Falls ID wins the SDXA-sponsored plaque for the highest single operator digital score. He also set the record for the highest low-powered digital score in the history of the contest. Congratulations Pat! We will attempt to get a photo of Pat and the plaque when he receives it.


KH1 – BAKER & HOWLAND ISLANDS
A RARE ONE!
SEPTEMBER/OCTOBER 2017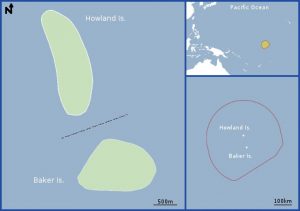 The Baker & Howland Islands are the forth most wanted entity from information on Club Log.
According to YT1AD's web page:
Large expedition with Hrane YT1AD, team leader, Dave K3LP Co-leader and Aleksey, UA4HOX, planed to an island of the Pacific Ocean, Baker Island, which is part of group Baker & Howland Island, DXCC prefix KH1.
The IOTA reference for Baker & Howland Islands is OC-089. WAZ zone is 31.
Pointer: Lat: 0.505365 N, Lon: -176.572266 W
The expedition is planned for September/October 2017.
Landing on the island requires a special permit USFW service. Permit coming soon.
The team will be composed of members from WWDX, Interpid DXers and other interested amateurs.
This is the area of the Pacific Ocean that, during pre-World War II, the famous woman pilot Amelia Mary Earhart and her sidekick flight navigator Frederick Joseph Noonan disappeared without a trace. It was July 2, 1937.

ARE YOU READY FOR BOUVET ISLAND?
Early 2018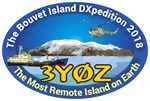 Bouvet Island is the
second most wanted entity
from information on Club Log.
You can prepare for them! There is enough time to consider more, better, and higher antennas. How about some more power? A new Transceiver?
◾Most Wanted Rank: 2
◾CQ zone: 38
◾Continent: AF
◾Primary prefix: 3Y/B
Below info courtesy of bouvetdx.com site
Bouvet lies at 54 degrees, 25 minutes South and 3 degrees, 22 minutes East. It's the product of a volcanic eruption that last occurred in 4,000 B.C. Bouvet is 97% ice covered, and with surrounding rocks and small islands, has an area of 19 square miles, with 18.4 miles of coastline. Its location, ice, rock cliffs, high seas, harsh climate and surrounding pack ice and icebergs isolate it from human presence. Jean-Baptiste Charles Bouvet de Lozier first saw the island in 1739. The island was not seen again until 1808. There was a disputed landing by Benjamin Morrell. But, the first documented landing was by the Norvegia expedition in 1927, which named the island Bouvetoya, and claimed it for Norway.
Sometime between 1955 and 1958, a landslide occurred, creating a rock-strewn, ice-free area on the northwest coast. The area was named Nyroysa, and subsequently became a Norwegian scientific and research site, which was decimated by an earthquake in 2006. A new research facility was erected in 2014.
Bouvet became a Nature Reserve in 1971. Several weather stations have been placed on the island, and a number of Norwegian expeditions have visited the island in the last 50 years. The island has hosted several previous DXpeditions, including:
•LH4C by W4BPD in 1962 – No documented landing.
•3Y3CC and 3Y1VC by LA3CC and LA1VC in 1977.
•3Y5DQ and 3Y1VC 1978-79 by LA5DQ and LA1VC.
•3Y5X by LA2GV, LA1EE, JF1IST, F2CW, and HB9AHL in 1989.
•3Y2GV by LA2GV in 1997.
•3YØC by N4BQW in 2000.
•3YØE by ZS6GCM in 2008.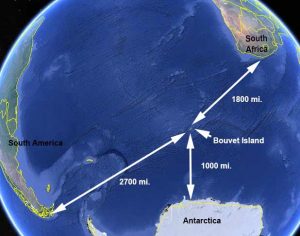 Like most DXpeditions, they are heavily funded by our donations. This may be the most expensive DXpedition ever! Here is a 3Y0Z LINK to their website and further donation information.

SOLAR ACTIVITY AND PROPAGATION SECTION

This feature is always at the bottom of the web page so I thought I would bring it up top to reintroduce it back to some of you.
For additional info, try this SOLAR LINK for everything you ever wanted to know about the current Sun at the SolarHam site by VE3EN
Here's a link to SPACEWEATHER.COM, a quick source for the daily activity on the sun
What is this?

THE SDXA LIBRARY
check out a book or video from
Jay WA0WWW the Secretary
LIBRARY LINK
The Latest News



SDXA CALENDAR

2017

Aug 4-6 SDXA PNW DX Convention
Aug 21 Total Sun Eclipse
Aug 26 SDXA Picnic – Shadle Pk
Sept 7 SDXA meeting
Sept 16-17 Salmon Run
Sept 23 Spokane Hamfest
Oct 14 PNWVHFS Conference
Dec 7 SDXA Awards Banquet




JOIN THE SDXA

Regular dues – $20 per person.
Second family member – $10.
Under 19 years of age are free.
DUES LINK.
We accept PayPal too.




WANT TO ATTEND A NW HAM RADIO CONVENTION OR SWAP MEET?

Lynn N7CFO keeps the best listing.




MEMBERSHIP ROSTER ACCESS

Active SDXA members can request a copy by email. Contact Secretary Jay WA0WWW. A simple list of members, and links to their QRZ.com sites, is at the Membership Tab.




IARC ETHICS & OPERATING PROCEDURES






DX NEWS LINKS

by Randy W7TJ
1. DX WORLD.NET
2. ANNOUNCED DX OPERATIONS
3. DX SUMMIT
4. I2MQP DX NEWS
5. DXCOFFEE
6. DXER.ORG (Lone Star DX)
7. DXWATCH.COM
8. DAILY DX
9. DXMAPS




CONTESTING LINKS

There are a lot of links to contesting activities in the DX/Contesting drop down menu above the 24-hour clock on the right of this page. But here are a couple of the best.
1. WA7BNM
2. CONTESTING.COM




SDXA MEDIA LIBRARY




INTERNET ENTITY PRONOUNCER

How do you pronounce a DX entity's name? Here is a link to the pronouncing. There is also a audio link to a human voice saying the entity's name correctly. This authority is the 3rd edition Merriam Webster Geographical Dictionary. Covering only legitimate countries, it does not cover non-country ARRL entities.
More Information




HAM RADIO EQUIPMENT REVIEWS

eHAM.net
More Information




HAVE A RECENT AWARD?

Steve K7AWB- ARRL Honor Roll

Lamar WA7LT (right) receives the SDXA Service Award in December, 2016

If you have achieved a recent, important award, let us know so we can publicize it. Photos appreciated.
Send to: stetrekve at arrl.net
Recent News
MIDWAY AND KURE ISLANDS


.
BOB ZAVREL W7SX – ANTENNA PHYSICS LECTURES


.
2017 IDAHO QSO PARTY CERTIFICATE WINNERS


.
ONE OF THE FAVORITE HAM RADIO PICTURES


.
NEW MEMBERS AT THE APRIL, 2017 MEETING


.