JULY SDXA MEETING SCHEDULED FOR SPECIAL DATE
The July meeting, usually on the first Thursday of each month, will be held on
Thursday July 9
(for this month only) due to the close proximity of the July 4th holiday weekend.
JULY 9 – 7 PM
NORTH SPOKANE LIBRARY ON HAWTHORNE
A double WAMMY by Jay WS7I:
1. DXCC card checking before the meeting. Please RSVP him for reservations. He can be reached at this email: ws7i at arrl.net
2. He is presenting a RTTY program on RTTY DXing at the meeting

2015 IARU HF CHAMPIONSHIP CONTEST THIS WEEKEND
IS LAST OF THE TEN CONTESTS MAKING UP THE
PACIFIC NW CHALLENGE CUP COMPETITION

The competion is between the six NW DX clubs:
– BC DX Club LINK
– Idaho DX Association LINK
– Orca DXCC Club (new) LINK
– Spokane DX Association LINK
– Western Washington DX Club LINK
– Willamette Valley DX Club LINK
T h e 2 0 1 5 I A R U H F C h a m p i o n s h i p
mix: 11 – 12 July 2015
Starts 1200 utc saturday = ends 1200 utc sunday
here are the RULES LINK.
for the latest PNW Challenge Trophy Cup rules and more information on the trophy competition, they are on our SDXA web site at this LINK. http://www.sdxa.org/?page_id=376
XII. LOG DEADLINE:
Entries must be postmarked or emailed no later than 30 days after the end of the contest (1200 UTC Tuesday, August 11, 2015). Entries sent as attachments to email must be sent to IARUHF@arrl.org.
remember: be sure your claimed scores get to wa0www for the challenge cup. e.g. if you post to SDXA google g,roup I will pick it up there.
please remember: i only need your claimed score (and ops in a multi-op), just the number. please have the claimed score in the text of the email. if you want to do a quick copy & paste of the band/mode/points/multiplier table into the email text, that would be fine; it is fun to see how everyone did on different bands.
have fun and good DX.
73 wa0www jay w
SDXA secretary

SDXA SUMMER PICNIC INFORMATION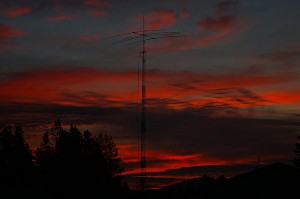 W7AL tower at sunrise
The event will be held at 424 Snug Harbor in Sandpoint, ID from 11 AM till 6 PM on Saturday the 15th of August. QTH is just off highway 2 between mile marker 23 and 24. Look for the Snug Harbor sign just before the gravel pit coming from Newport.
Hamburgers and Brats will be provided. You may contact Cheri at Hiatt.Cheri@gmail.com if you wish to coordinate other pot luck items.
Family members are welcome and the water will nice and warm for swimming.
Please RSVP to dxal@aol.com so we can get an idea of how many plan to attend. Look forward to seeing all.
73
Al W7AL 208-290-8763

WELCOME NEW MEMBER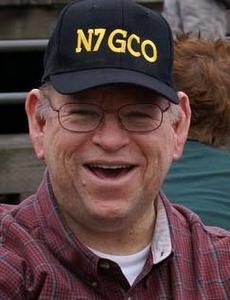 MEL MING N7GCO
June 2015 Minutes Link

CHANGES TO OUR SUMMER MEETINGS

Although our regular meeting schedule is the FIRST Thursday of each month, except for the month of the Summer Picnic, the follow temporary changes will be in effect:
JULY meeting …..Thursday, July 9 at North Spokane Library (delay due to giving you more July 4th time)
AUGUST meeting …..Summer Picnic, Saturday, August 15 in Sandpoint, ID at QTH of Al W7AL
SEPTEMBER meeting ….. Thursday, September 3 at North Spokane Library
All regular meetings are at 7 pm.

2015 PACIFIC NORTHWEST DX CONVENTION – AUGUST 7-9
HAVE YOU REGISTERED YET?

It's the premier annual event in the Pacific Northwest, rotating between the leading DX clubs including Spokane's SDXA. This year, the Seattle-based Western Washington DX Club (WWDXC) is sponsoring the DX convention and it's seminars are going to be informative and timely (see link below).
The SDXA will again sponsor the event in 2017, headed by experienced Chairperson Randy K7TQ of Moscow. The annual events' successes are dependent on a quid pro quo between the various sponsoring clubs. We go to theirs; they come to ours.
As of July 7, there were 127 people signed up for the convention, but only 7 who are members of our organization. Can we get more of you to attend? It can't but help our attendance in 2017!
HERE ARE THE DETAILS:
PROGRAM SEMINARS – LINK
HOME WEBSITE – LINK
Pictures from previous PNW DX Conventions: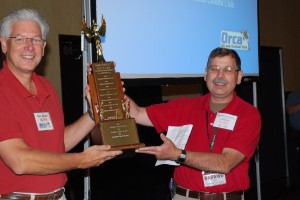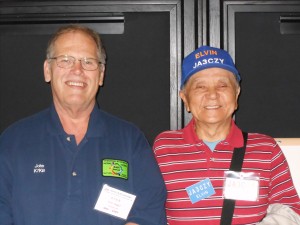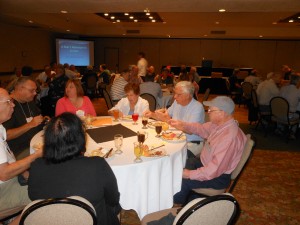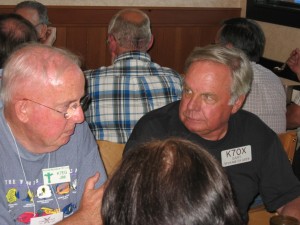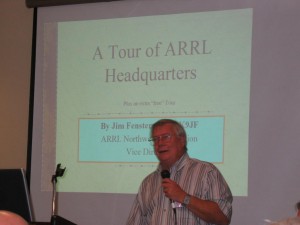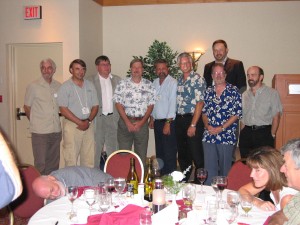 SDXA MEDIA LIBRARY ON THE AIR
LIBRARY LINK


SDXA DX NET – ON VACATION
WILL RESUME SEPT 17TH
meanwhile, continue to use the 147.08 MHz repeater with the 100 Hz tone to communicate with SDXA members


SPOKANE HAMFEST (SEPTEMBER 26)
at University High School in Spokane Valley
REGISTRATION OPEN
HAMFEST LINK

<
LATEST SDXA MEMBER SCORES
FOR THE PNW CHALLENGE CUP COMPETITION
BETWEEN THE LEADING PNW DX CLUBS

(We are working on getting the latest scores from each of the clubs to see where we are in the action and competition)

THE CLUBS IN THE PACIFIC NORTHWEST CHALLENGE CUP


Ten contests count for the traveling trophy between 6 NW DX clubs.

– BC DX Club LINK
– Idaho DX Association LINK
– Orca DXCC Club (new) LINK
– Spokane DX Association LINK
– Western Washington DX Club LINK
– Willamette Valley DX Club LINK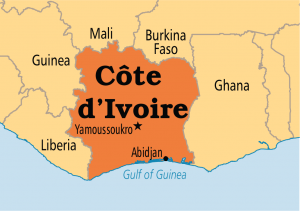 Cote d'Ivoire



What is the correct pronouncation of the former French Ivory Coast? To see the answer, go below to the Internet Entity Pronouncer link at the bottom of this page near the UTC Time analog clock and choose Cote d"Ivoire. Did you get it correct?

OUR SDXA VERSION OF THE DX MARATHON HAS STARTED
HERE IS YOUR CHANCE TO WIN A CERTIFICATE!
MORE INFORMATION BELOW AT THE ON AIR SYMBOL.





The Latest News



PLANNING TO ATTEND A NORTHWEST HAM RADIO CONVENTION OR SWAP MEET?

Lynn N7CFO keeps the best listing.




CLUB LOG 101 OPERATION
by Chuck KI7DG




MEMBERSHIP LIST ACCESS

Active sdxa members can request a copy by email by contacting Secretary Jay WA0WWW. There is a simple list of members, and links to their QRZ.com sites, under Membership Tab.




2015 SDXA MARATHON HAS STARTED; MANY CATEGORIES TO WIN AN AWARD


The 2015 local contest runs from January 1, 2015 to October 31, 2015. The rules and spreadsheet form are at thisLINK.




JOIN THE SDXA

Regular dues are $20 per person.
A second family member is just $10.
Under 19 years of age are free.
Here's the DUES LINK.
We accept PayPal too.




HAVE YOU WON A RECENT AWARD?

If you have achieved a recent, important award, let me know so we can publicize it. Photos appreciated too.
Send to: stetrekve at hotmail.com



SDXA DX NET
on vacation until September 17
147.08 MHz, 100 Hz tone




DX NEWS LINKS

by Randy W7TJ
.
1. DX WORLD.NET

2. ANNOUNCED DX OPERATIONS
3. DX SUMMIT
4. I2MQP DX NEWS
5. DXCOFFEE






INTERNET ENTITY PRONOUNCER

How do you pronounce a DX entity's name? Do you battle it out at the club meeting with another DXer? Here is a link to the pronouncing. There is also a audio link to a human voice saying the entity's name correctly. This authority is the 3rd edition Merriam Webster Geographical Dictionary.
More Information



Recent News
MORE AWARDS FOR JOE KF7PBM OF OKANOGAN


.
ARRL 2014 CENTENNIAL AWARDS NOW AVAILABLE


.
A 7QP ADVENTURE WITH RANDY K7TQ AND JAY WA0WWW


.
RANDY K7TQ OPERATES 2015 IDAHO QSO PARTY


.
MARY BETH AE7GT RECEIVES HER CORRECTED ARRL DXCC CERTIFICATE


.