FEBRUARY 1 MEETING SPECIAL GUEST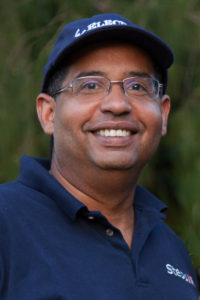 Rob Fanfant (N7QT),
the leader of the 2017 "
Mellish Reef DXpedition
" (
VK9MA
), will be our speaker. Rob led a 9-operator team from November 3rd – 16th, 2017. They made a little over 43K QSO's from Mellish Reef. Mellish Reef, IOTA (OC-072) is currently #28 most wanted on ClubLog.
Rob is the newly elected president of the Western Washington DX Club (WWDXC) out of Seattle.
MELLISH REEF LINK
ADDITIONAL SDXA MEETING INFO LINK
FEBRUARY SDXA MEETING
THURSDAY, FEB 1 – 7PM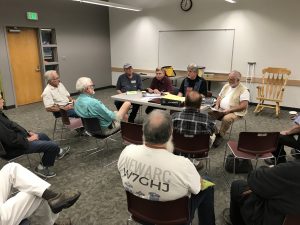 More information at
NEXT MEETING
at upper right corner
PROPOSED CONSTITUTIONAL AMENDMENTS
These are the proposed Constitutional Amendments proposed at the January, 2018 meeting by President Randy Crews. The proposed amendments will be read at the February meeting; comments and voting will be at the March meeting.
By Laws Article II – Attendance:

All SDXA Members are expected to attend two (2) Meeting Events during the Calendar year; honorary members are exempt as well as members with acute physical conditions or extraordinary work requirements. Not meeting this expectation will result in review of the members application and could result in membership termination. Club officer decisions will be final.

Bylaws – Addition of Article V Participation:

All SDXA Members are expected to participate during the year in one of the published categories (categories may be added) or a member may develop an area of their own. Not meeting this expectation will result in review of the members application and could result in membership termination. Club Officers decisions will be final. (see next article on categories)
2018 SDXA PARTICIPATION
Active paid members will be REQUIRED to participate in one or several of these categories [Constitutional Amendment – By Laws – Addition of Article V – Participation]. In this manner, SDXA will be powered by interested, devoted, and strong membership:
1. Serve as an officer
2. Serve on a club event committee
3. Put on or contribute to putting on a club presentation
4. Host the Club DX Net
5. Host or participate in a Club member antenna party
6. Assist or serve as the Club Webmaster
7. Go on a DXpedition or operate from a unique remote QTH
8. Participate in a Club Event (Field Day, etc.) [The Annual Picnic does not count unless hosted]
9. Host a Contest at your QTH
10. Contribute contest scores to the Club's Efforts
11. Serve as a DX Chairman/Contest Chairman/Membership Chairman, etc.
12. Serve as an Awards Chairman (DX Card Checking)
13. Serve as a VE
14. Room around – Plans for the club on something you have built for your station
(Categories may be added or developed by members or Officers)
JANUARY MINUTES RELEASED
MINUTES LINK

SDXA 2-METER DX NET
JANUARY 18 CHECK-INS
AA6TQ GORDEN
K7GS GARY
W7TJ RANDY
WX7B CHRIS
K7AWB STEVE
AD7XG GARY
KC7UG TOM
N7AU BOB
K7TM BOB
WU7X DALE
BOUVET ON THE MOVE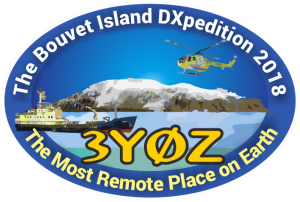 BOUVET ISLAND is the 4th most needed entity from our part of North America according the CLubLog's information. Here is the latest news of their ocean journey to the "most remote island in the world."
January 16, 2018: Preparation for departure continues, albeit at a somewhat slower pace than hoped. However, the vessel is now fully fueled, and all of the DXpedition gear, food and medical and survival gear is aboard. And, you have likely read that team members completed their cold water survival, CPR and fire-fighting training.
Two team leaders and our merchant marine captain team member (W7IV) have been aboard the vessel. They observed the crew and contractors working hard to complete their projects.
Now awaiting final clearance to sail, which will be issued by the Chilean Navy – the regulatory authority for maritime safety.
We remain confident in our success, and are anxiously waiting to get underway. Whatever further delay we encounter will not impact our results on the island.
The DXpedition should be on the air by January 25. They plan to have 2 stations on the air continuously. Propagation will pick up significantly in late January as there will be almost 9 3/4 hours of daylight and the gains will accelerate dramatically in February. Any increase in solar activity will be a bonus.
LINK to Bouvet website.
Follow their trip on a Garmin Map at this LINK
COMING IN SEPTEMBER
TO A SDXA MEETING NEAR YOU

HAMFEST 2018 IS ON AGAIN
SEPTEMBER 22, 2018
NEW CHAIRPERSON SELECTED
The September Hamfest at University High School in Spokane Valley is on again, after some searching for a new Chairperson. Long time Chairperson Betsy Ashleman N7WRQ reported today (Jan 12) that Dave Carleton K7DSR, from Spokane Valley, and President of the IEVHF Radio Amateurs, has bravely stepped forward to take over these responsibilities. She is providing him with a rough draft of the initial planning procedures, along with a listing of all the committee members. As the new Chairperson, he can use as much support and volunteers as possible. You?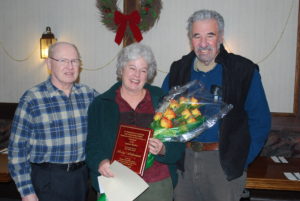 Lamar Ray WA7LT, Betsy N7WRQ, and Wilse Morgan WX7P (sk) shown in 2008 at award ceremony honoring Betsy.

JANUARY 4, 2018 MEETING RECAP
by Randy Crews, President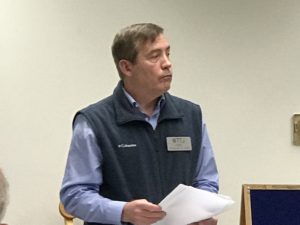 [Bouvet] Our chances are excellent with the outstanding operator compliment and duration of the DXpedition. Anticipating band changes at sunrise and sunset times will increase QSOs chances tremendously.

.

[Low Band Antennas] Bob W7SX gave us technical and practical tips on low band transmit antennas; receive antennas will be covered at a later date. All of us should take advantage of his impressive inventory of expertise.

.

[DXpedition Funding] A Vote was taken the motion PASSING. A funding committee is in place and will make recommendations and prioritize.

.

[Guest Speaker Funding] The motion was PASSED, a budget for the year determined, to facilitate Special Guest Speakers through 2018.

.

[Spokane Hamfest Seed Money] Seed money was authorized for the SDXA participation in the Spokane September hamfest this year (if there is one).

.

[Constitutional Amendments] Participation and Attendance Amendments were presented and will be voted upon at the February 1st meeting; wording will soon be posted on this website.

.

[February Meeting Order] Program First (VK9 Mellish Reef by one of the Operators)! We Will have Room Around Second (as it was omitted in this meeting) as the last Business.
NEW SDXA TRI-FOLD BROCHURE AVAILABLE
Members are urged to print copies of the brochure and distribute to their interested friends or at ham conventions/hamfests/swap meets, etc.
2018 SDXA DUES TIME
– PAY AT FEBRUARY 1 MEETING or
– SEND CHECK TO PO BOX AT TOP OF PAGE or
– USE PAYPAL
(see the article entitled 2018 SDXA DUES below for more details)
SDXA MEMBER INFORMATION
All members to asked to be certain their contact information is up to date in the SDXA records. A roster of members can be requested from our Secretary Jay Holcomb WA0WWW.
DXPEDITION SOLICITATIONS
ALL DXpedition funding requests are to be in writing to the club PO Box address. Since funding is limited, in this manner, our DXpedition funding committee can give your request the consideration it deserves.
MORE RTTY IN THE NEXT PNW DX CHALLENGE CUP
CONTEST
5 OF 10: CQ WPX RTTY
February 11-12, 2018
This is the ten contest adventure between the leading Northwest DX and contesting clubs. These are the participating clubs:
Spokane DX Association (SDXA)
Western Washington DX Club (WWDXC) – Seattle
Willamette Valley DX Club (WVDXC) – Portland
Orca DX and Contesting Club – Vancouver, BC, Canada
Idaho DX Association (IDXA) – Lewiston, ID.
British Columbia DX Club – Vancouver, BC, Canada
Each season, the accumulated contest points made by members are tallied to see which club makes the most points from its members over the ten contests. The contest season starts in September and ends in July.
The ten contests are (in order):
CQ ww dx rtty Sept 23-24, 2017 finished
CQ ww dx ssb Oct 28-29, 2017 finished
CQ ww dx cw Nov 25-26, 2017 finished
ARRL rtty roundup Jan 6-7, 2018 finished
CQ WPX RTTY February 11-12, 2018
ARRL DX CW February 17-18, 2018
ARRL DX SSB March 3-4, 2018
CQ WPX SSB March 24-25, 2018
CQ WPX CW May 26-27, 2018
IARU July 14-15, 2018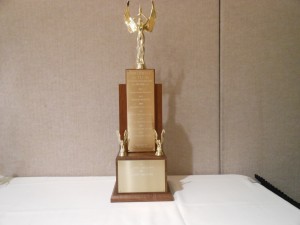 The prize
2018 SDXA DUES
$20 per year for an individual
$10 for each family member after the individual pays
Youngsters less than 19 years old are free
Due on January 1 or before. Any member not paying by March 1 will be dropped from the organization.
How To Pay:
PayPal
Pay by check to the SDXA's P.O. Box (at top of this page)
Pay at the January meeting
To use PayPal, follow the directions below. If doing both a Full Membership and a Family Membership, do the the FULL MEMBERSHIP first. There is a box for the name and call of the person for the dues.
FULL MEMBER AND/OR FAMILY MEMBER :
1. Fill in your handle and call in the box.
2. Click on the FULL MEMBER $20 USD choice shown in the MEMBERSHIP TYPE drop down box to make it blue-colored.
3. Click the orange-colored ADD TO CART button. It will then take you to your Shopping Cart where you should see SDXA MEMBERSHIP DUES and a quantity of one at $20 (click on the blue "more" to see your handle and call)
4. if you are completely done, just click the orange-colored PayPal Check Out button on the right (if paying from your PayPal account) or select the Check Out Pay Without A PayPal Account using your credit card. Additional passwords or questions will occur from your financial account.
5. If you want to add a Family Membership or another Full Membership (not normal unless you are donating an extra $10 to the SDXA – thanks!!), click on CONTINUE SHOPPING which will take you back to the original buttons. Put in the name and call (if licensed) and select either Family Membership or Full membership.
6. Again, when done, just click the orange-colored PayPal Check Out button on the right (if you are paying from your PayPal account) or select the Check Out Pay Without A PayPal Account using your credit card. Additional passwords or questions will occur from your financial account.
7. When the processes are done, you should receive an email as a receipt.
Just be aware that if you are a new member, you will still need to fill out and turn in the SDXA Membership Application Form at this page. Prospective new members will be interviewed for approval.
SDXA'S PNW DX CHALLENGE CUP SCORES (SO FAR)

Go to this November 30 LINK
UPCOMING & CURRENT DXPEDITIONS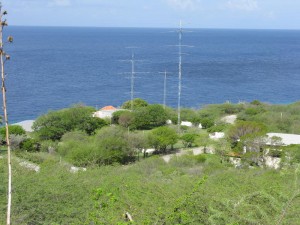 Anyone for Curacao?

These are not the only DXpeditions coming up or currently on so go to this DXPEDITION LINK for more.

BOUVET ISLAND – 3Y0Z
Jan 25 – Mar 14
AGALEGA & ST. BRANDON – 3B7A
Apr 10 – Apr 24
BAKER ISLAND – KH1
June 1 – June 30
MOST WANTED LIST (TOP 20) FOR NORTH AMERICA, WEST COAST AS OF JAN 1, 2018
1. SV/A MOUNT ATHOS
2. FT5/W CROZET ISLAND
3. P5 DPRK (NORTH KOREA)
4. 3Y/B BOUVET ISLAND
5. FT/G GLORIOSO ISLAND
6. YK SYRIA
7. EZ TURKMENISTAN
8. FT5/X KERGUELEN ISLAND
9. ZS8 PRINCE EDWARD & MARION ISLANDS
10. T5 SOMALIA
11. BS7H SCARBOROUGH REEF
12. BV9P PRATAS ISLAND
13. 5A LIBYA
14. CE0X SAN FELIX ISLANDS
15. VK0M MACQUARIE ISLAND
16. 3A MONACO
17. PY0T TRINDADE & MARTIM VAZ ISLANDS
18. E4 PALESTINE
19. ET ETHIOPIA
20. AP PAKISTAN

SOLAR ACTIVITY AND PROPAGATION SECTION

This feature is always at the bottom of the web page so I thought I would bring it up top to reintroduce it back to some of you.
For additional info, try this SOLAR LINK for everything you ever wanted to know about the current Sun at the SolarHam site by VE3EN
Link to SPACEWEATHER.COM, a quick source for the daily activity on the sun
Link to NOAA SPACEWEATHER
What is this?
The Miscellaneous Area



SDXA CALENDAR

(#x/y = PNW DX Cup)

2018

Jan 18 SDXA DX Net
Feb 1 SDXA Meeting
Feb 11-12 #5/10 WPX RTTY
Feb 17-18 #6/10 ARRL CW
Feb 27 Spock's Death

Mar 1 SDXA Meeting
Mar 3-4 #7/10 ARRL SSB
Mar 16 SDXA 16th BDay
Mar 24-25 #8/10 WPX SSB

Apr 5 SDXA Meeting

May 3 SDXA Meeting
May 26-27 #9/10 WPX CW

June 7 SDXA Meeting
July 14-15 #10/10 IARU




JOIN THE SDXA

Regular dues – $20 per person.
Second family member – $10.
Under 19 years of age are free.
DUES LINK.
We accept PayPal too.




NW HAM RADIO CONVENTION & SWAP MEETS

Lynn N7CFO keeps the best listing.




MEMBERSHIP ROSTER ACCESS

Active SDXA members can request a copy by email. Contact Secretary Jay WA0WWW. A simple list of members, and links to their QRZ.com sites, is at the Membership Tab.




LOCAL CARD CHECKERS


Bruce Wade N7ZA



IARC ETHICS & OPER PROCEDURES




OUTSIDE HELP IN ANTENNAS & TOWERS
Recent News
GARY K7GS WINS 2017 SALMON RUN CONTEST PLAQUE


.
MARK VAN WINKLE K7HPT RECEIVES HIS DXCC AWARD


.
2017 ANNUAL WINTER BANQUET


.
NEW 2018 OFFICERS' ANTENNA FARMS


.
ANTENNA QUIZ


.