JUNE MEETING MOVES TO FRIDAY, JUNE 3
NORTH SPOKANE LIBRARY ON HAWTHORNE
(presentation by local commercial tower climber)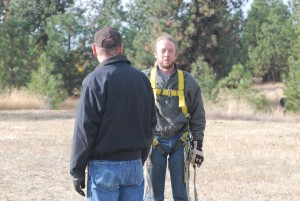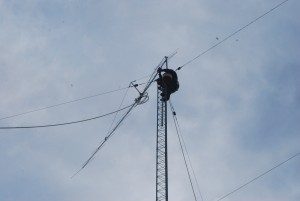 The program will feature our favorite antenna/tower professional: Jeremiah Puhek KD7DMP pictured facing you in the top picture. Jeremiah will cover the points listed below with the possibly of pictures in his installation archive. The second picture is the installation of a 17-element M2 2M5WL 2-meter yagi at the QTH of Steve K7AWB last Fall.
1. How to prepare and plan for your antenna party
2. Having the right number of people
3. Possible a "pre look/inspection" to determine best installation method, etc.
4. Concrete/guy anchor discussion
5. How to protect your antennas from "customization's" by the Weather


6. The most common antenna/tower mistakes and how to avoid them
Due to the unavailability of the meeting room at the North Spokane Library on Thursdays, and wanting to resume alternating meetings in both the North Spokane area and in Spokane Valley, the officers arranged to use the North Spokane Library on Friday, June 3 for the June meeting. This will give members North of Spokane an easier route to our meeting. The Thursday night usual meeting room at the North Spokane Library now has been regularly scheduled for in-house library activities.

2016 7QP RESULTS ANNOUNCED
HELD MAY 7-8, 2016
605 logs submitted
N7AM WINS SDXA-SPONSORED PLAQUE AGAIN

Here are some 7QP links to get to individual pages:
PLAQUE WINNERS LINK
ALL SCORES LINK
K4XU SUMMARY LINK
7QP RULES
K7TQ & WA0WWW 7QP LINK
Idaho state Co-captain Randy K7TQ and driver Jay WA0WWW had a fabulous mobile entry again covering 21 counties. They entered the mobile, multi-single, low power, CW category. Unfortunately, their score put them in the Goldlocks zone where it was not too high and not too low, but just right in the middle of the five entries.
Other SDXA members who entered various categories were Chuck KI7DG (single-op, high power, mixed mode), Gary K7GS (single-op, low power, CW), and Gary AD7XG (single-op, low power, CW).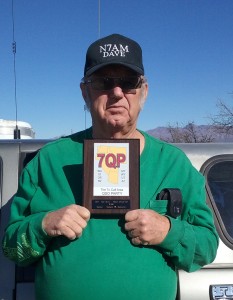 The SDXA-sponsored plaque for highest Digital score from 7-land was again won by David Wells N7AM of Pima, AZ. Congratulations for two plaques on the wall now.
HAPPY BIRTHDAY SPOKANE DX ASSOCIATION
WE CELEBRATED ITS 14TH BIRTHDAY
AT OUR MAY 5 MEETING
AT THE ROUND TABLE PIZZA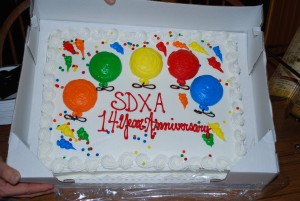 That place was the original site of the organizational meeting dated march 16, 2002 starting the organization.
Thanks to one of the original founders, Lamar Ray WA7LT, who left us wIth an article called SDXA Beginnings. Here is a LINK to that article. Here is a LINK to the original April 2002 Minutes which lists the members of the first official, regular SDXA meeting.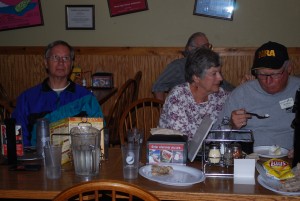 Geoff W0CG & PJ2DX & PJ2T, Diane & Bob N7AU from Ephrata, and Dave AC7MV in the background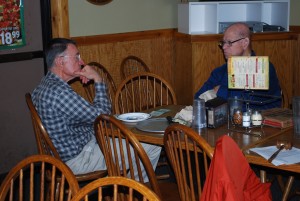 Randy K7TQ and Mel N7GCO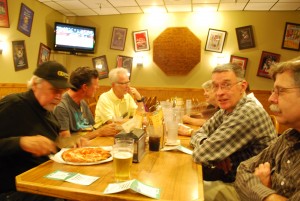 Gary K7OX, Doug W3AS, Gary AD7XG (on the left, front to back) & Jay WA0WWW, Randy K7TQ, Gary K7GS (white shirt, hidden) and spouse Cille (on the right, front to back)

ETHICS AND OPERATING PROCEDURES
FOR THE RADIO AMATEUR
AT THIS IARU LINK

SDXA APRIL MINUTES AVAILABLE
Minutes LINK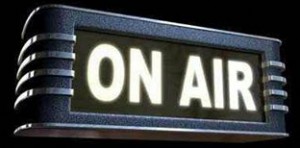 SDXA HAS A NEW DX SPOTTING FREQUENCY
We have changed to 147.20 MHz with permission of the Spokane Repeater Group system owner Karl AK2O of Colbert. This is the same repeater system that we use once a month for our third-Thursday DX Net ran by Randy W7TJ. You will need to use the same PL tone as you use for the DX Net (which you can get from our Randy).
Make sure you ID yourself adequately and be aware there are other users of this repeater.
More information on the Spokane Repeater Group can be found at this URL link: http://www.srgclub.org . Check out his FAQ Rules area for more information. Thanks to Karl for the use of his system!
Incidentally, a listing of the Washington state repeaters can be found at this LINK.

2015-2016 PNW CHALLENGE CUP COMPETITION
(only TWO contests left in which to score for SDXA)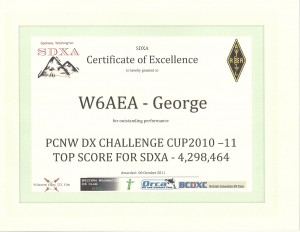 This is the competition between the leading NW DX clubs in ten particular contests throughout the contest year.
NEXT CONTEST:
May 28-29 CQ WPX CW CONTEST
CQ LINK TO RULES

DXPEDITION DONATION COMMITTEE AT WORK – AT THE LAST MEETING

These members delegate which rare DXpeditions get donations from the SDXA. Present are: Mike K6MW, Stephen W7VI, Jay WA0WWW, Chris WX7B, and Randy W7TJ.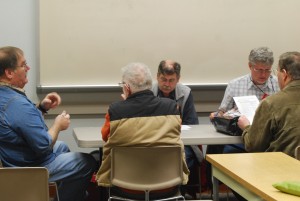 2016 PNW DX CONVENTION UP AND RUNNING

As most people know, there is a series of annual DX conventions in the Pacific Northwest that rotate between major cities: Seattle, Portland, Spokane, and Vancouver, BC. The SDXA sponsors one every four years and ours is in 2017. In order for us to have a good turnout, the other clubs putting on their conventions expect a serious turnout to their conventions from us – yes, SDXA members. In turn, we can expect many of those other club members to visit ours. Our first attempt on the convention trail was 2009 and set the highest attendance record up to that date. The 61st convention in the circuit is in Clackamas, OR right by Portland.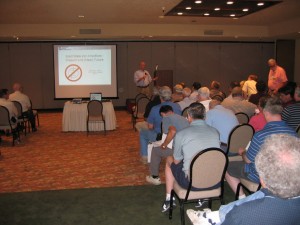 2005 Portland: "
Solid State KW Amplifiers – Present And (Near) Future
" presentation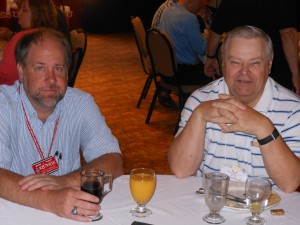 2012 Portland: Attendees ARRL EWA Section Manager Mark KB7HDX and former SDXA President Wayne WA1PMA
.
The full schedule is not ready yet, but here is an early, tentative list of the speakers and technical sessions at the convention. This is subject to change.
Paul Ewing, N6PSE: DXpedition to VP8STI/SGI
Craig Thompson, K9CT: DXpedtion to Palmyra Isl, K5P
Bob Heil, K9EIDRob Fanfant, N7QT and Adam Blackmer, K7EDX: DXpedition to Willis Is, VK9WA
Paula Keezer, NX1P: IT for DXpeditions
Bernie McClenny, W3UR
http://pacificnwdxconvention.com . Registration is now open. Here are the dates and location:
2016 Pacific Northwest Convention
August 5-7, 2016
Monarch Hotel, Portland, OR

INFORMATION ON THE 2016 SDXA MARATHON

Runs from January 1, 2016 to October 31, 2016
New categories this year
Add up the number of countries (entities) worked this year (340 max) and add that to the number of zones you have worked (40 max) for your score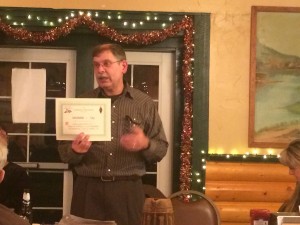 Here are the rules & the form to record your contacts. The form is in .xlsx format which opens with Microsoft's spreadsheet Excel or Corel's Quattro Pro. The form may take a while to load. The rules are in a .pdf format. You can win a certificate!!

2016 RULES LINK
MARATHON SDXA FORM LINK

SOLAR ACTIVITY AND PROPAGATION SECTION

For additional info, try this SOLAR LINK for everything you ever wanted to know about the current Sun at the SolarHam site by VE3EN
Here's a link to SPACEWEATHER.COM, a quick source for the daily activity on the sun
The Latest News



SDXA CALENDAR

2016
May 28-29 CQ WPX CW (9/10)
Jun 3 Friday SDXA June meeting
Jun 16 SDXA DX Net
Jul 9-10 IARU HF (10/10)
Aug 5-7 PNW DX Convention
Oct 8-9 PNWVHFS Conference
Oct 31 End of SDXA Marathon
2017
Aug SDXA PNW DX Convention




JOIN THE SDXA

Regular dues – $20 per person.
Second family member – $10.
Under 19 years of age are free.
DUES LINK.
We accept PayPal too.




WANT TO ATTEND A NW HAM RADIO CONVENTION OR SWAP MEET?

Lynn N7CFO keeps the best listing.




MEMBERSHIP ROSTER ACCESS

Active SDXA members can request a copy by email. Contact Secretary Jay WA0WWW. A simple list of members, and links to their QRZ.com sites, is at the Membership Tab.






SDXA DX NET

Next on June 16 at 7 pm
every 3rd Thursday of the month
147.20 MHz on 2-meters
requires a tone given to members


Randy W7TJ, Net Control




DX NEWS LINKS

by Randy W7TJ

1. DX WORLD.NET
2. ANNOUNCED DX OPERATIONS
3. DX SUMMIT
4. I2MQP DX NEWS
5. DXCOFFEE
6. DXER.ORG
7. DXWATCH.COM
8. DAILY DX




SDXA MEDIA LIBRARY




INTERNET ENTITY PRONOUNCER

How do you pronounce a DX entity's name? Do you battle it out at the club meeting with another DXer? Here is a link to the pronouncing. There is also a audio link to a human voice saying the entity's name correctly. This authority is the 3rd edition Merriam Webster Geographical Dictionary.
More Information




HAM RADIO EQUIPMENT REVIEWS

eHAM.net
More Information




HAVE YOU WON A RECENT AWARD?


If you have achieved a recent, important award, let us know so we can publicize it.
Photos appreciated.
Send to: stetrekve at arrl.net
Recent News
REMEMBERING THE NOVEMBER 17, 2015 WINDSTORM


.
PJ2T – AN EXCELLENT PROGRAM IN APRIL, 2016


.
JOIN THE SPOKANE DX ASSOCIATION – MEMBERSHIP BADGE FREE


posted 4/1/2016
ROBERT W7GSV GETS ARRL TRIPLE PLAY AWARD – A HOME RUN!


posted 4/1/2016
ANTENNA LOWERING PARTY AT QTH OF GARY K7GS


posted 4/1/2016.