NO-HOST LUNCHEON

December 17, 2016, Saturday, 1PM
Longhorn Barbecue Restaurant
2315 N Argonne Rd (corner of Argonne & Montgomery)
Spokane Valley, WA 99212
509-924-9600
All Amateur Radio operators, their family & friends are invited to attend this 16th annual fun get-together.
73 & HO, HO, HO,
From Elizabeth Ashleman N7WRQ

WE ALL HAD A SWELL TIME AT THE
2016 AWARDS BANQUET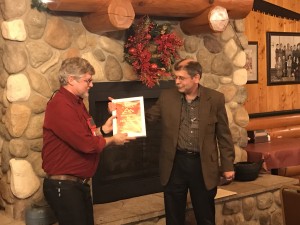 President Chris WX7B (left side) receives the "2016 DXer of the Year" award from Secretary Jay WA0WWW. A history of the award is at this DXer LINK.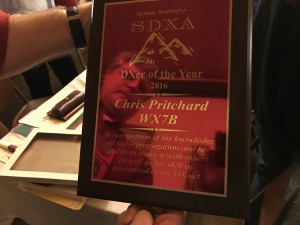 Here the award with a reflection of Chris on the left side. Neat!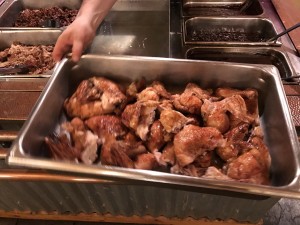 Some of the great BBQ chicken served at the Banquet along with zesty pork and beef.
LINK to more banquet photos

TIME TO RENEW YOUR SDXA DUES FOR 2017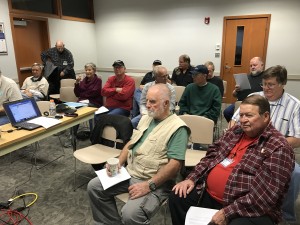 $20 PER YEAR – 2ND FAMILY MEMBER $10 –
UNDER 19 FREE
Pay your dues by PayPal
LINK
or
Pay a check to SDXA, PO Box 28882, Spokane, WA 99228 or
Pay at the January 5 meeting.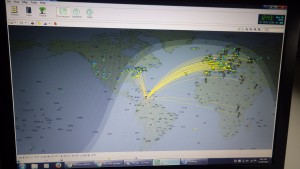 PJ2T ACTIVITY IN THE RECENT CQ WW CW CONTEST
PJ2T owner Geoff Howard W0CG/PJ2DX sends this RBN picture of some of the activity. Geoff said, "The RBN map Saturday morning vividly shows where our 15 meter station is being heard. Now do you believe in daylight propagation??"


IDAHO STATE HAM CONVENTION
APRIL 21-23, 2017
WYNDHAM GARDEN, BOISE AIRPORT
BOISE, IDAHO

A link to their website is available in the Sidebar over to the right side

WRTC 2018
WORLD RADIOSPORT TEAM CHAMPIONSHIP
RULES PUBLISHED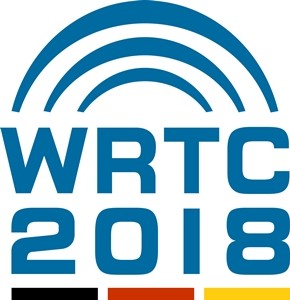 Here is the
WRTC 2018 LINK
to their website and the rules.
Remember that the winning team from the last event (in new England, USA in 2014) included Chris Hurlbut KL9A, a former member of SDXA. The ARRL-sponsored contest called the IARU HF World Championship is held each July and coincides with the WRTC event every four year.
Previous WRTC events:
1990 Seattle
1996 San Francisco
2000 Slovenia
2002 Finland
2006 Brazil
2010 Russia
2014 New England, USA

ARRL RTTY ROUNDUP CONTEST JAN 7-8, 2017
4TH OF TEN CONTESTS IN THE PNW COMPETITION

LINK TO MORE CUP CHALLENGE INFORMATION
LINK TO ROUNDUP RULES



CLUB LOG
ARE YOU A MEMBER?
IT'S FREE & COOL

Club Log is a free database where you upload your log and its contents becomes statistics on worked DX for you.
It allows you to see your current DXCC counts and amounts from last upload.
As a member of SDXA, it compares your counts with other members and SDXA against other DX clubs.
Many DXpeditions and other DX use OQRS through Club Log for obtaining QSL cards from them.
It questions any weird contacts you may have to resolve them as either errors or new information for the large datebase on exceptions found in calls from long ago.
Here is a link that Chuck KI7DG wrote a while back: CLUBLOG LINK.
The problem is that SDXA was dropped from Club Log as a group (SDXA) because some of our members did not follow the Club Log Rule that you MUST UPOLAD AT LEAST ONCE PER YEAR your log to Club Log to stay active. We have dropped below the 15-member minimum. In order to get back on, you are requested to review your situation and upload again if you have not done that in the last 12 months. And if you have never been a member, join. Again, its free and you just need your call and a simple password.
In my case, yesterday, I uploaded again my entire log of some 20,000 QSOs. Took about two minutes. It is in the program called DX4WIN and has all my contacts from 2001. Only three new contacts were added out of that database since my last upload, but one of them was Libya, my 300th country. Now, in my Club Log database, it shows that correct count. Uploading is simply making an ADIF file of your log and uploading. And if you are still manually logging, well…..
Here is the CLUB LOG LINK for their site.
Club Log also generates a Most Wanted List from all the logs uploaded. Here is a sample.
1. P5 DPRK (NORTH KOREA)
2. 3Y/B BOUVET ISLAND
3. FT5/W CROZET ISLAND
4. KH1 BAKER HOWLAND ISLANDS
5. BS7H SCARBOROUGH REEF
6. BV9P PRATAS ISLAND
7. CE0X SAN FELIX ISLANDS
8. KH3 JOHNSTON ISLAND
9. VK0M MACQUARIE ISLAND
10. KH7K KURE ISLAND

SOLAR ACTIVITY AND PROPAGATION SECTION

For additional info, try this SOLAR LINK for everything you ever wanted to know about the current Sun at the SolarHam site by VE3EN
Here's a link to SPACEWEATHER.COM, a quick source for the daily activity on the sun
The Latest News



SDXA CALENDAR

2016

Dec 15 SDXA DX Net

2017
Jan 5 SDXA meeting
Jan 7-8 RTTY Roundup (4/10)
Mar 11 Puyallup Flea Market
Mar 16 SDXA 15th birthday
Apr 8 Yakima Hamfest
Apr 21 Idaho Convention
June 2-4 Seaside
Aug 4-6 SDXA PNW DX Convention
Sept 23 Spokane Hamfest




JOIN THE SDXA

Regular dues – $20 per person.
Second family member – $10.
Under 19 years of age are free.
DUES LINK.
We accept PayPal too.




WANT TO ATTEND A NW HAM RADIO CONVENTION OR SWAP MEET?

Lynn N7CFO keeps the best listing.




MEMBERSHIP ROSTER ACCESS

Active SDXA members can request a copy by email. Contact Secretary Jay WA0WWW. A simple list of members, and links to their QRZ.com sites, is at the Membership Tab.




IARC ETHICS & OPERATING PROCEDURES



SDXA DX NET

Next on December 15 at 7 pm
every 3rd Thursday of the month
NEW FREQUENCY
145.25 MHz w/no tone, -600 KHz

Randy W7TJ, Net Control




DX NEWS LINKS

by Randy W7TJ

1. DX WORLD.NET
2. ANNOUNCED DX OPERATIONS
3. DX SUMMIT
4. I2MQP DX NEWS
5. DXCOFFEE
6. DXER.ORG
7. DXWATCH.COM
8. DAILY DX




SDXA MEDIA LIBRARY




INTERNET ENTITY PRONOUNCER

How do you pronounce a DX entity's name? Here is a link to the pronouncing. There is also a audio link to a human voice saying the entity's name correctly. This authority is the 3rd edition Merriam Webster Geographical Dictionary. Covering only legitimate countries, it does not cover non-country ARRL entities.
More Information




HAM RADIO EQUIPMENT REVIEWS

eHAM.net
More Information




HAVE A RECENT AWARD?

Steve K7AWB- ARRL Honor Roll
Marybeth AE7GT – WAS certificate

If you have achieved a recent, important award, let us know so we can publicize it. Photos appreciated.
Send to: stetrekve at arrl.net
Recent News
STEVE K7AWB RECEIVES HONOR ROLL PLAQUE


.
2016 SALMON RUN RESULTS


.
K7HPT'S NEW ANTENNA AND TOWER


.
N7KR BACK ON THE AIR


.
6-METER EME PRESENTATION BY CRAIG KG7H


.