ANNUAL WINTER BANQUET ANNOUNCED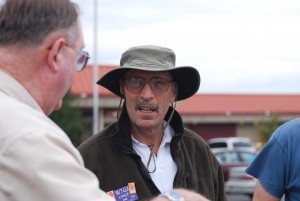 INCLUDING A SPECIAL PROGRAM BY
LANCE COLLISTER W7GJ FROM FRENCHTOWN, MT (DN27ub)
"THE W7GJ 6M DXING JOURNEY"

Lance has been on many single-person DXpeditions around the world to give EME (Earth-Moon-Earth) enthusiasts a chance to work more countries on that exotic mode. At the banquet, he will discuss the many trips he made such as:

E51SIX from Cook Islands (2009)
3D2LR from Fiji (2010)
5WOGJ from Samoa (2011)
EM6 from Niue (2012)
TX5K from Clipperton Island (2013)
KH8/W7GJ from American Samoa (2014)
VM6 from Micronesia (2015)
T8GJ from Palau (2016)
VK9CGJ from Cocos/Keeling (2017)
VK9XGJ from Christmas Island (2017)

He may let us know of the problems he had like the time his 6 meter amplifier burst into flames. The talk is well rounded for both the dedicated hams and their accompanying spouses or friends. Lance was one of the presenters at the second SDXA-sponsored PNW DX Convention in 2013 in Spokane Valley.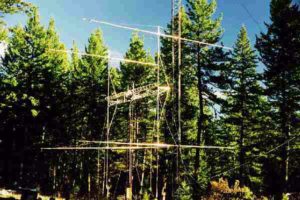 The big 6-meter EME quad array
Lance W7GJ is known around the world. Would you believe he was the first ham to contact the Space Shuttle? It was in early December 1983, operating from Montana as WA1JXN. Astronaut Dr. Owen Garriot, W5LFL, was contacted using a 2m EME array of 12 yagis as STS-9 passed down along the West Coast of the USA. Shortly thereafter, inspired by a Central States VHF Conference hospitality room brainstorming session over rum drinks with Don Falle, VE2DFO, the antenna was rebuilt into the current 16 yagi array. He also obtained the ARRL FFMA Award #7 on October 13, 2015.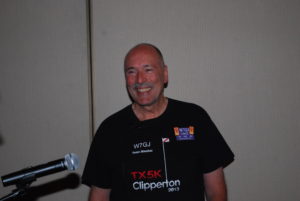 Lance's DXCC totals are 191 on 2 meters and 204 on 6 meters.
For more information on Lance and working with EME, go to his personal webpage LINK.
.
.
SEND YOUR MONEY IN NOW FOR THE BANQUET — DETAILS:
It's only a few weeks away so time to prepare for the event on Thursday, December 7 (please remember Pearl Harbor). This time it is at the Argonne Road Longhorn BBQ rather than the Airway Heights version. Its the same great food and a nice meeting room with A/V equipment.
The price is $27 per person and includes all food, non-alcohol drinks, taxes and grutities. No desert is included by the Longhorn. Eyeball QSO hour is at 6pm and the dinner starts at 7pm.

some meats at a previous LongHorn banquet
The meats will be beef, chicken and zesty pork. There will be no regular scheduled meeting in December.
How to pay for the banquet:
1. PayPal – You have the choice of paying for up to three people. Be sure to put the names of the attendees in the YOUR NAME box. When done entering the people, use the ADD TO CART button and follow the messages to chose your payment. You should get a quick email that the payment was received. That is your receipt.
2. Mail check to Treasurer Bob Lee at SDXA address (at top of this page)
Be sure to designate the names of the attendees. We must have your money in by November 25 so the LH can plan the amount of food for us.
SDXA DX 2-METER NET CHECK-INS IN NOVEMBER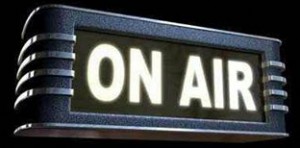 November 16 check-ins:

W7TJ RANDY
K7AWB STEVE
WA0WWW JAY
W3AS DOUG
N7AU BOB

The December SDXA Net will be on the FOURTH Thursday (December 28), not on the usual third Thursday to see if we have an increase in check-ins.

Starting in January, we are going to document who checks in month by month. Maybe give a "Certificate of Congratulations" at the end of the year to those who checked in the most.

List furnished by Net Control – Bob Lee, N7AU
NOVEMBER MINUTES AVAILABLE
MINUTES LINK
SDXA'S PNW DX CHALLENGE CUP SCORES (SO FAR)

Go to this LINK

THE ANNUAL PNW DX CHALLENGE CUP
CONTEST SEASON IS ON
3 OF 10: CQ WW DX CW
NOVEMBER 25-26
rules link

This is the ten contest adventure between the leading Northwest DX and contesting clubs. These are the participating clubs:
Spokane DX Association (SDXA)
Western Washington DX Club (WWDXC) – Seattle
Willamette Valley DX Club (WVDXC) – Portland
Orca DX and Contesting Club – Vancouver, BC, Canada
Idaho DX Association (IDXA) – Lewiston, ID.
Each season, the accumulated contest points made by members are tallied to see which club makes the most points from its members over the ten contests. The contest season starts in September and ends in July.
The ten contests are (in order):
CQ WW DX RTTY September 23-24, 2017

FINISHED

CQ WW DX SSB October 28-29, 2017

FINISHED

CQ WW DX CW November 25-26, 2017
ARRL RTTY ROUNDUP January 6-7, 2018
CQ WPX RTTY February 11-12, 2018
ARRL DX CW February 17-18, 2018
ARRL DX SSB March 3-4, 2018
CQ WPX SSB March 24-25, 2018
CQ WPX CW May 26-27, 2018
IARU July 14-15, 2018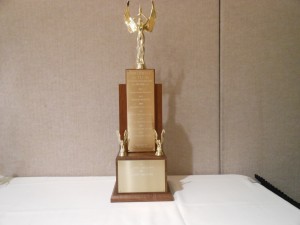 The prize
ANTENNA QUIZ
HOW WELL DO YOU KNOW THE ANTENNAS AT YOUR FELLOW SDXA MEMBER'S QTH?

Here are 9 pictures … ID their owners and/or locations – some installations may not be up now. Email me with the answers: k7awb@msn.com

1.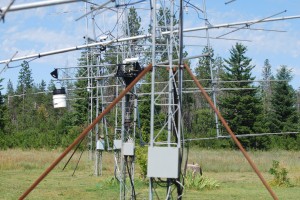 2.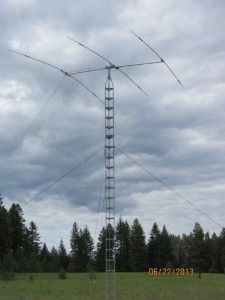 3.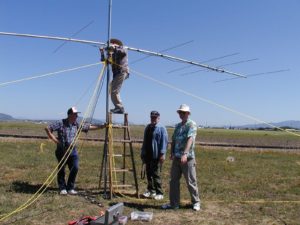 4.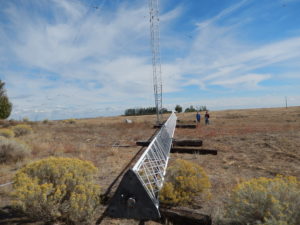 5.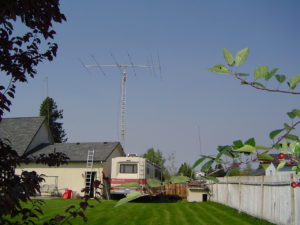 6.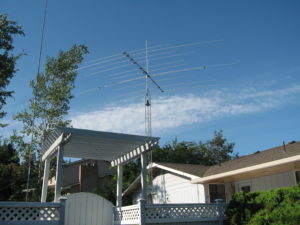 7.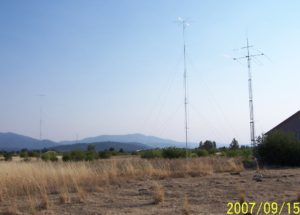 8.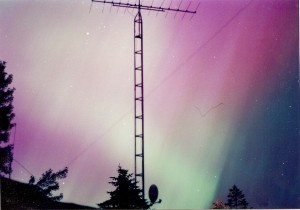 9.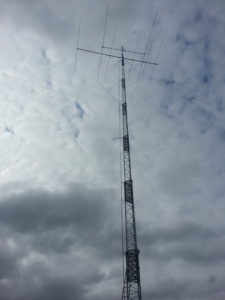 NOVEMBER MEETING HIGHLIGHTS
HELD ON THURSDAY – NOV 2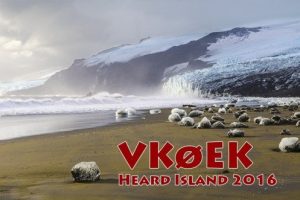 The program was a video on the 2016 DXpedition to Heard Island – VK0EK. Unfortunately, it was short on ham stuff and more on the penquins and terrain. When will a video of just DXpedition radio operation be made to show us, who work the DXpeditions, on what they hear or don't hear from us?
Randy Foltz K7TQ gave an excellent summary, showing failed parts on what happens when an antenna rotor goes South.
The DX Support fund was recharged with Bob Lee N7AU giving the Treasurer's report.
Bob N7AU spoke on his upcoming 3-element 80-meter Yagi project. Tower is finished, just waiting for the remainder of the antenna parts from JK Antennas.
Club now has an excellent referral regarding a skilled tree climber to help install your low band antennas. (forthcoming article soon)
Starting in December the DX net on 145.25 MHz will move to the 4th Thursday of each Month.
It is was also annual election time. See the next article.
NEW OFFICERS ELECTED FOR 2018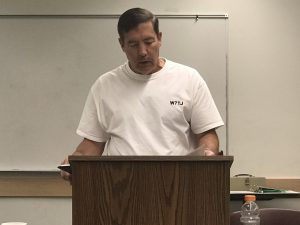 PRESIDENT — Randy Crews W7TJ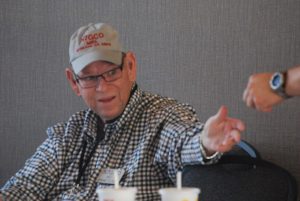 VICE-PRESIDENT — Mel Ming N7GCO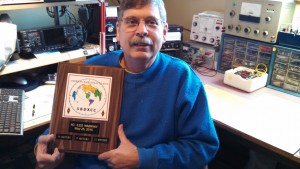 SECRETARY — Jay Holcomb WA0WWW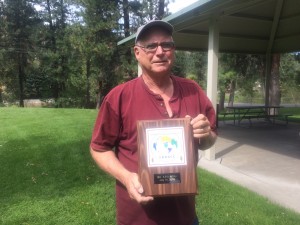 TREASURER — Bob Lee N7AU
NEED OUTSIDE HELP IN ANTENNA INSTALLATIONS?
This is a list of companies or individuals that have helped SDXA hams in their antenna work. They are listed because of satisfactory performance according to our members.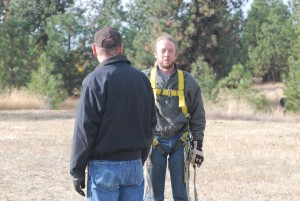 1. Jeremiah Puhek KD7DMP
JP Telecomm
tower climbing, running coax/heliax,
installing antennas, connectors, solid state and tube repairs, selling refurbished equipment, etc.
phone 509 998-2865
jeremiahp@jptelecomm.com
https://jptelecomm.com/
has rate sheet for hams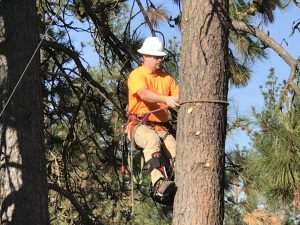 2. Jasper Wilson
climbing trees, placing pulleys in trees
phone 208 446-4330
jasperwilson29@gmail.com
will bid on jobs
If you have other recommendations,
let Steve K7AWB know
UPCOMING & CURRENT DXPEDITIONS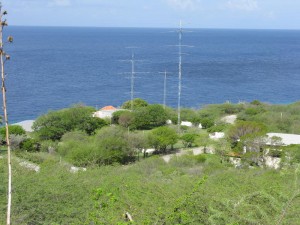 Anyone for Curacao?

These are not the only DXpeditions coming up or currently on so go to this DXPEDITION LINK for more.


BOUVET ISLAND – 3Y0Z
Jan 25 – Mar 15 (2018)


EMAIL REFLECTORS


Reflectors are a great source of information on selected topics. It's sort of like the "Who Wants to Be a Millionaire?" TV show where a stumped contestant can "ask the audience" for the answers. What they get back is a bar graph from people who are knowledgable about the subject and answers from those who don't know anything about the subject. It's up to the contestant to figure out if the bar graph gives them the right answer.

Same from Refectors. You ask a question on a topic, say tower installation, and you will get several answers back that may disagree among themselves. But often, there is more than only one correct answer in antenna construction, but several methods of installation providing that they safe. Here are some of my favorites:

TOWERTALK – about antennas and tower, etc. Join TowerTalk at this LINK.

WSJTgroup – about the Joe taylor Weak Signal digital modes. Join the Yahoo group at the YAHOO GROUP LINK.

N1MMloggerplus – a free contesting logging program. Most serious logging programs have their own reflectors such as DX4WIN, N3FJP, etc. Join the Yahoo group at YAHOO GROUP LINK.

FFMA – about the ARRL's Fred Fish Memorial Award for working all 488 6-meter Maidenhead grids in the 48 contiguous United States. Join the Yahoo group at YAHOO GROUP LINK.

CQ-contest-request – about various contesting discussions

. Join CQ-contest group at this

LINK

.

The website CONTESTING.COM gives you a larger list of reflectors under the headings of CONTEST LISTS and OTHER LISTS at the lower left side.


SOLAR ACTIVITY AND PROPAGATION SECTION


This feature is always at the bottom of the web page so I thought I would bring it up top to reintroduce it back to some of you.
For additional info, try this SOLAR LINK for everything you ever wanted to know about the current Sun at the SolarHam site by VE3EN
Link to SPACEWEATHER.COM, a quick source for the daily activity on the sun
Link to NOAA SPACEWEATHER
What is this?
The Miscellaneous Area



SDXA CALENDAR

(#x/y = PNW DX Cup)

2017

Nov 25-26 #3/10 CQ CW
Dec 7 SDXA Banquet
Dec 28 SDXA DX Net

2018
Jan 4 SDXA Meeting
Jan 6-7 #4/10 ARRL RTTY
Feb 1 SDXA Meeting
Feb 11-12 #5/10 WPX RTTY
Feb 17-18 #6/10 ARRL CW
Mar 1 SDXA Meeting
Mar 3-4 #7/10 ARRL SSB
Mar 24-25 #8/10 WPX SSB
Apr 5 SDXA Meeting
May 3 SDXA Meeting
May 26-27 #9/10 WPX CW
June 7 SDXA Meeting
July 14-15 #10/10 IARU




JOIN THE SDXA

Regular dues – $20 per person.
Second family member – $10.
Under 19 years of age are free.
DUES LINK.
We accept PayPal too.




WANT TO ATTEND A NW HAM RADIO CONVENTION OR SWAP MEET?

Lynn N7CFO keeps the best listing.




MEMBERSHIP ROSTER ACCESS

Active SDXA members can request a copy by email. Contact Secretary Jay WA0WWW. A simple list of members, and links to their QRZ.com sites, is at the Membership Tab.




LOCAL CARD CHECKERS


Bruce Wade N7ZA



IARC ETHICS & OPERATING PROCEDURES






DX NEWS LINKS

by Randy W7TJ

1. DX WORLD.NET
2. ANNOUNCED DX OPERATIONS
3. DX SUMMIT
4. I2MQP DX NEWS
5. DXCOFFEE
6. DXER.ORG (Lone Star DX)
7. DXWATCH.COM
8. DAILY DX
9. DXMAPS




CONTESTING LINKS

There are a lot of links to contesting activities in the DX/Contesting drop down menu above the 24-hour clock on the right of this page. But here are a couple of the best.
1. WA7BNM
2. CONTESTING.COM




SDXA MEDIA LIBRARY




INTERNET ENTITY PRONOUNCER

How do you pronounce a DX entity's name? Here is a link to the pronouncing. There is also a audio link to a human voice saying the entity's name correctly. This authority is the 3rd edition Merriam Webster Geographical Dictionary. Covering only legitimate countries, it does not cover non-country ARRL entities.
More Information




HAM RADIO EQUIPMENT REVIEWS

eHAM.net
More Information




HAVE A RECENT AWARD?

Steve K7AWB- ARRL Honor Roll


Randy K7TQ receives thanks from the SDXA for chairing the 2017 PNW DX Convention in Spokane

If you have achieved a recent, important award, let us know so we can publicize it. Photos appreciated.
Send to: stetrekve at arrl.net
Recent News
ANTENNA ELEMENTS STRAIGHT?


.
BOB N7AU WINS PLAQUE IN 2017 CQ 160-METER CONTEST


.
2017 MOSES LAKE PNWVHFS CONFERENCE


.
REVIEW OF SEPTEMBER 7 MEETING


.
SDXA PROGRAM SURVEY REQUESTED


.