THE LATEST ON THE SDXA DX NET
AND SPOTTING FREQUENCY

here are the latest decisions:
DX Net:
We have cancelled our experiment on using 3825 KHz on 75 meters (SSB) due to its unreliability of going long during the net, skipping over some of our check-in hams. The net will continue to be on its regular third Thursday of each month at 7 pm local, but on a new 2-meter repeater. The next net is on February 18.
We have gotten permission for the net (only) to use the 147.20 MHz repeater which is linked to several others for a large geographical coverage area. Its owner is Karl Shoemaker AK2O who is a well known local super-technical ham. The repeater is a closed repeater so the tones are not to be advertised, but will be given to SDXA members personally. Some SDXA members further out of Spokane may have to use different tones to access remote receivers into the repeater and, again, they will be given these tones. This agreement between Karl and our Vice-President Randy W7TJ is effective for 6 months on a trial basis.
Spotting Frequency:
We will continue to use the 147.16 KHz, 136.5 Hz tone repeater, located on the South Hill at 32nd & Grand Avenue. We know its range does not reach Sandpoint nor Moscow. If the interference noise on the 147.08 MHz Idaho Mica repeater is fixed, we will go back to that frequency for its great coverage which is excellent due to its height above ground.
Incidentally, a listing of the Washington state repeaters can be found at this LINK.

SDXA SPONSORS PLAQUE IN 2016 7QP AGAIN
MEET THE WINNER OF THE 2015 SDXA PLAQUE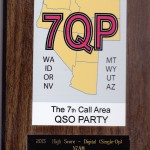 The 2016 7-land QSO Party will be held May 7-8. Rules in a nutshell are: 7th call area stations work everyone, others work 7th area stations only.
SDXA will again sponsor a plaque to the entrant with the highest digital score as a Single Operator. That usually means the highest RTTY score as that is the favorite digital mode used today.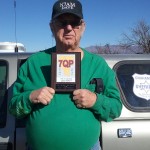 The 2015 winner of the SDXA-sponsored plaque was Dave Wells N7AM of Pima, AZ. He was kind enough to send some pictures of his plaque and of him. Here is a link to his QRZ.com site.

TIME TO PAY YOUR 2016 SDXA DUES

You can pay your 2016 SDXA dues by mailing them to the SDXA address at the top of this page or pay by PayPal by going to our SDXA Membership PayPal Option page under the tab at the top of this page called
MEMBERSHIP
.
DUES ARE $20 FOR THE YEAR, A SECOND MEMBER OF THE FAMILY IS AN ADDITIONAL $10, AND MEMBERS UNDER THE AGE OF 19 ARE FREE.
Shooting Yourself (And Everyone Else) in the Foot
This is an article about DXpedition non-stop calling, one of the many problems with recent DXpeditions. It was published in the February issue of the Western Washington DX Club newletter called the Totem Tabloid. The article is by the editor Kip edwards W6SZN.
ARTICLE LINK

FEBRUARY MINUTES LINK

SDXA MEMBER DXCC STANDINGS REVISED
DXCC PAGE LINK

INFORMATION ON THE 2016 SDXA MARATHON

Runs from January 1, 2016 to October 31, 2016
New categories this year
Add up the number of countries (entities) worked this year (340 max) and add that to the number of zones you have worked (40 max) for your score
Here are the rules & the form to record your contacts. The form is in .xlsx format which opens with Microsoft's spreadsheet Excel or Corel's Quattro Pro. The form may take a while to load. The rules are in a .pdf format.

2016 RULES LINK
MARATHON SDXA FORM LINK

SDXA FIELD DAY SUMMARY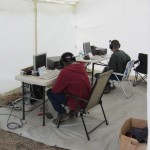 This is a summary of the history of SDXA's Field Day activities since the first one in 2003. If you notice any corrections or omissions, let Steve K7AWB know. I thought we joined Idaho KARS for two years of Field Days, but I find only proof for one year so far.

JOIN THE SPOKANE DX ASSOCIATION
NEW MEMBERS GET THEIR MEMBERSHIP BADGE FREE!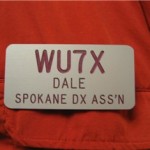 example of name badge

2015-2016 PNW CHALLENGE CUP COMPETITION
This is the competition between the leading NW DX clubs in ten particular contests throughout the contest year.
NEXT:
February 13-14, 2016: CQ WPX RTTY LINK contest #5 of 10
February 20-21, 2016: ARRL DX CW LINK contest #6 of 10
The Latest News



SDXA CALENDAR

2016
Feb 13-14 CQ DX CW (5/10)
Feb 18 SDXA DX Net
Feb 20-21 ARRL DX CW (6/10)
Mar 3 SDXA Mar meeting
Mar 5-6 ARRL DX SSB (7/10)
Mar 17 SDXA DX Net
Mar 26-27 CQ WPX SSB (8/10)
Apr 7 SDXA Apr meeting
Apr 11 SDXA 14th birthday
Apr 22-24 Idaho Convention
May 7-8 7QP Contest
May 28-29 CQ WPX CW (9/10)
Jul 9-10 IARU HF (10/10)
Aug 5-7 PNW DX Convention
Oct 31 End of SDXA Marathon
2017
Aug SDXA PNW DX Convention




JOIN THE SDXA

Regular dues – $20 per person.
Second family member – $10.
Under 19 years of age are free.
DUES LINK.
We accept PayPal too.




WANT TO ATTEND A NW HAM RADIO CONVENTION OR SWAP MEET?

Lynn N7CFO keeps the best listing.




MEMBERSHIP ROSTER ACCESS

Active SDXA members can request a copy by email. Contact Secretary Jay WA0WWW. A simple list of members, and links to their QRZ.com sites, is at the Membership Tab.






SDXA DX NET

Next on February 18 at 7 pm
every 3rd Thursday of the month
147.20 MHz on 2-meters
requires a tone given to members


Randy W7TJ, Net Control




DX NEWS LINKS

by Randy W7TJ

1. DX WORLD.NET
2. ANNOUNCED DX OPERATIONS
3. DX SUMMIT
4. I2MQP DX NEWS
5. DXCOFFEE
6. DXER.ORG




SDXA MEDIA LIBRARY




INTERNET ENTITY PRONOUNCER

How do you pronounce a DX entity's name? Do you battle it out at the club meeting with another DXer? Here is a link to the pronouncing. There is also a audio link to a human voice saying the entity's name correctly. This authority is the 3rd edition Merriam Webster Geographical Dictionary.
More Information






HAVE YOU WON A RECENT AWARD?

If you have achieved a recent, important award, let us know so we can publicize it.
Photos appreciated.
Send to: stetrekve at arrl.net
Recent News
PRESIDENT CHRIS WX7B'S N3FJP PRESENTATION


.
THE THREE SDXA FOUNDERS GET TOGETHER AT THE 2015 SDXA AWARDS BANQUET


.
SDXA-SPONSORED SALMON RUN PLAQUE #6 JOINS 5 OTHERS ON W7WMO'S WALL


.
CAPTIONED BLAST FROM THE PAST


.
2015 SDXA ANNUAL AWARDS BANQUET WINNERS


.