CQ WW RTTY CONTEST THIS WEEKEND
This weekend is the CQ WW RTTY Contest. See the link to the right under Challenge Cup Contest. It is the first of ten contests comprising the PNW Challenge Cup event between the leading NW DX clubs including the SDXA. SDXA member's scores count. Send them to CQ and to our secretary Jay WA0WWW.

CRAIG KG7H TO SPEAK AT OCTOBER 6th SDXA MEETING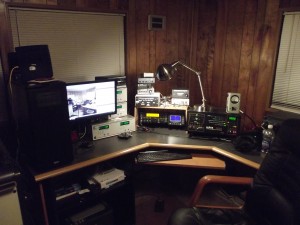 The Shack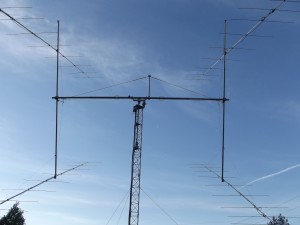 The 6-meter EME quad array
He has a superstation in Clark Fork, ID. There are a lot of good pictures of his installation on his QRZ.com page. Make sure you attend this meeting for sure.

THINK 2017 DUES – DUE SOON
$20 PER YEAR – 2ND FAMILY MEMBER $10 –
UNDER 19 FREE


N7KR BACK ON THE AIR
Mike's SteppIR antenna and Rohn 25 tower on the South Hill came down during the November, 2015 windstorm. Here is a before and after set of pictures.
Congratulations to Mike on getting back up and running again.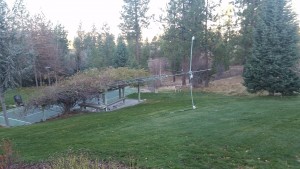 What the wind can do – converting vertical to horizontal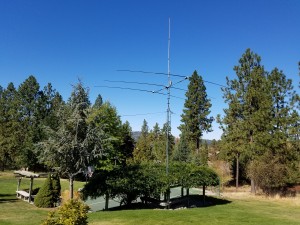 Back on the air

K7HPT'S ANTENNA AND TOWER
INSTALLATION ALMOST COMPLETED
Mark has a SteppIR antenna on top of a Rohn 45 tower. Future additions are 2 meter and 6 meter antennas for weak signal work. The installation consisted of Mark K7HPT, Gary AD7XG, and Steve K7AWB.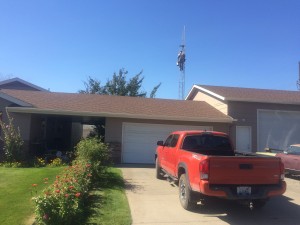 His tower, his house, and my orange-colored Inferno 1 Toyota (k7awb)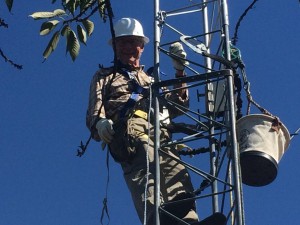 Gary AD7XG does the tower climbing on this project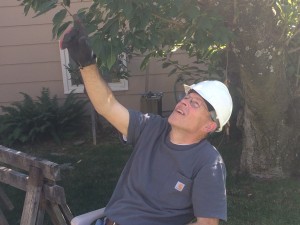 Mark asking Gary to move the antenna slightly to the right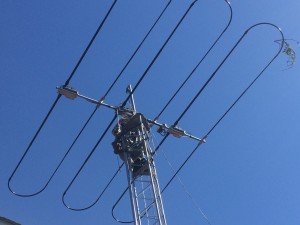 The SteppIR antenna wih a tree branch at no extra cost

ANNUAL AWARDS BANQUET
DECEMBER 1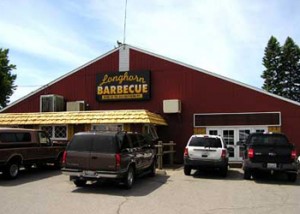 Longhorn BBQ
7611 W Sunset Hwy #2 – east end of Airway Heights
It's a BBQ buffet with three choices of BBQ meat
(more information later)


DAVID WELLS N7AM SAYS THANKS FOR THE SDXA-SPONSORED 7QP PLAQUE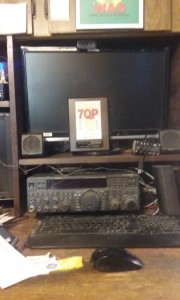 David won the plaque in 2016 and that was his second time doing it. It's for the highest digital score. He recently sent a picture of the new plaque and says thanks!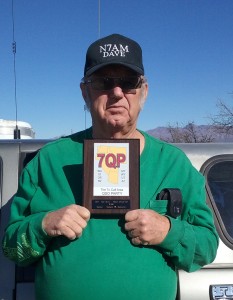 Here is a picture of him with his 2015 plaque too.

SOMETIMES WORDS CANNOT DESCRIBE
THE BEAUTY OF A SUNSET
QTH OF STEVE K7AWB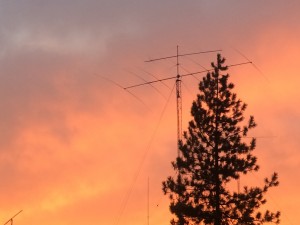 SDXA SUMMER PICNIC A GREAT SUCCESS
(EXCEPT FOR PARKING AT THE PARK)

We met at the Plante's Ferry Park in the Spokane Valley for our annual Summer Picnic. As I drove in, an official asked for $5 for parking. It actually was for the soccer tournament parking so we got in free to our designated area for the picnic. But there was no where to park! I drove around a couple of times including out of the park to see if there was street parking areas – there were none. I went back in to the park and the nice lady parking agent took a "do not park here" cone away from a close parking space to the picnic area and gave it to us. Thanks! Here are some pictures from the event.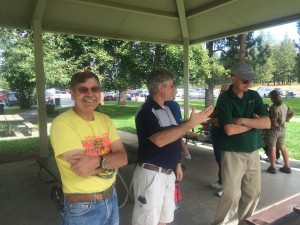 SDXA Secretary Jay WA0WWW, SDXA President Chris WX7B, and 2017 SDXA Convention Chairman Randy K7TQ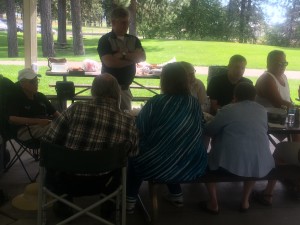 President Chris chats with the group

BOB LEE N7AU RECEIVES 5-BAND DXCC PLAQUE
CONGRATULATIONS, BOB!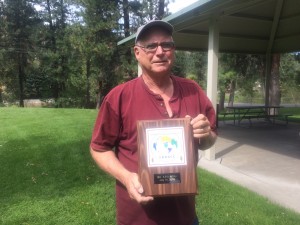 Bob N7AU and his new plaque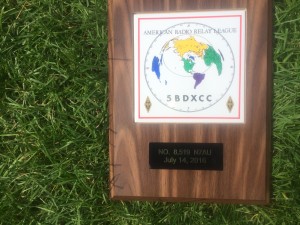 The Plaque!

WHAT'S THIS TRAVELING CHALLENGE CUP
TROPHY AND TEN-CONTEST COMPETITION?
LINK


JULY MEETING MINUTES AVAILABLE
(no August minutes due to Summer Picnic)
Minutes LINK

INFORMATION ON THE 2016 SDXA MARATHON

Runs from January 1, 2016 to October 31, 2016
New categories this year
Add up the number of countries (entities) worked this year (340 max) and add that to the number of zones you have worked (40 max) for your score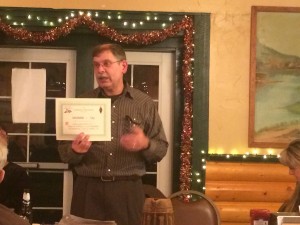 Here are the rules & the form to record your contacts. The form is in .xlsx format which opens with Microsoft's spreadsheet Excel or Corel's Quattro Pro. The form may take a while to load. The rules are in a .pdf format. You can win a certificate!!

2016 RULES LINK
MARATHON SDXA FORM LINK

SOLAR ACTIVITY AND PROPAGATION SECTION

For additional info, try this SOLAR LINK for everything you ever wanted to know about the current Sun at the SolarHam site by VE3EN
Here's a link to SPACEWEATHER.COM, a quick source for the daily activity on the sun
The Latest News



SDXA CALENDAR

2016

Sept 24 Spokane Hamfest
Oct 6 October meeting
Oct 8-9 PNWVHFS Conference
Oct 20 SDXA DX Net
Oct 31 End of SDXA Marathon
Nov 4 November meeting
Nov 17 SDXA DX Net
Dec 1 Awards Banquet
Dec 15 SDXA DX Net

2017

Mar 16 SDXA 15th birthday
Aug 4-6 SDXA PNW DX Convention




JOIN THE SDXA

Regular dues – $20 per person.
Second family member – $10.
Under 19 years of age are free.
DUES LINK.
We accept PayPal too.




WANT TO ATTEND A NW HAM RADIO CONVENTION OR SWAP MEET?

Lynn N7CFO keeps the best listing.




MEMBERSHIP ROSTER ACCESS

Active SDXA members can request a copy by email. Contact Secretary Jay WA0WWW. A simple list of members, and links to their QRZ.com sites, is at the Membership Tab.




IARC ETHICS & OPERATING PROCEDURES



SDXA DX NET

Next on October 20 at 7 pm
every 3rd Thursday of the month
NEW FREQUENCY
145.25 MHz w/no tone, -600 KHz

Randy W7TJ, Net Control




DX NEWS LINKS

by Randy W7TJ

1. DX WORLD.NET
2. ANNOUNCED DX OPERATIONS
3. DX SUMMIT
4. I2MQP DX NEWS
5. DXCOFFEE
6. DXER.ORG
7. DXWATCH.COM
8. DAILY DX




SDXA MEDIA LIBRARY




INTERNET ENTITY PRONOUNCER

How do you pronounce a DX entity's name? Here is a link to the pronouncing. There is also a audio link to a human voice saying the entity's name correctly. This authority is the 3rd edition Merriam Webster Geographical Dictionary.
More Information




HAM RADIO EQUIPMENT REVIEWS

eHAM.net
More Information




HAVE A RECENT AWARD?





If you have achieved a recent, important award, let us know so we can publicize it.
Photos appreciated.
Send to: stetrekve at arrl.net
Recent News
QSL CARD TAKES 37 YEARS TO ARRIVE


.
GIANT WORK PARTY TAKES DOWN WA7LT


.
61st PNW DX CONVENTION HELD IN CLACKAMUS


.
DXPEDITION DONATION COMMITTEE AT WORK


.
GEOFF HOWARD, W0CG/PJ2DX PUBLISHES IN NCJ


.